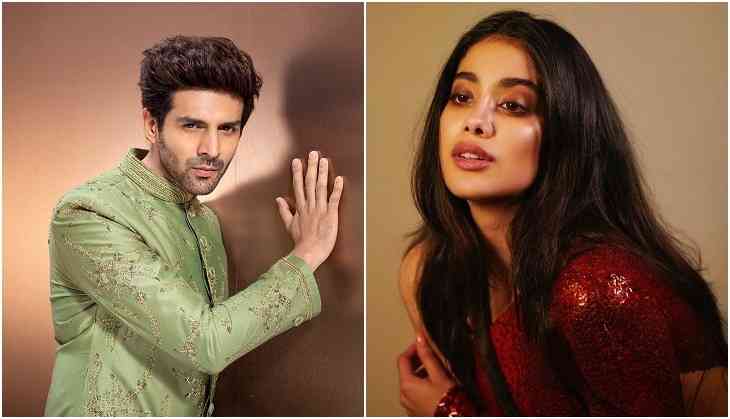 Bollywood filmmaker Karan Johar announced the next sequel to his 2008 sleeper hit film Dostana, starring Abhishek Bachchan, Priyanka Chopra and John Abraham. Recently, Karan Johar announced Kartik Aaryan and Janhvi Kapoor will star in Dostana 2 and one more newcomer will be joining the leading stars. Newbie director Collin Dcunha will direct the film.
While, one hand the search for another leading actor is going on, on the other hand, the character details of Janhvi Kapoor and Kartik Aaryan is out. According to a report of Pinkvilla, Janhvi Kapoor and Kartik Aaryan are not going to pair opposite each other, in fact, they are playing siblings in the film. Karan Johar is planning to introduce a new cool brother-sister pair in the movie.
"The reason why they called the third lead 'a suitable boy' is because both Janhvi and Kartik have the same love interest, to be essayed by this newcomer that Dharma plans to launch with the sequel," source quoted saying in Pinkvilla.
However, now it will be interesting to see the new chapter of Dostana and it looks like that this time, Karan has planned to bring the real gay character in the film. Earlier, Abhishek and John faked to portray as a gay for a motive. Now it will have to see who is going to be a new sexy star to join Dostana 2.
Also Read - Disrespecting women in Sanju and Gangs Of Wasseypur was OK? But Kabir Singh is misogynist