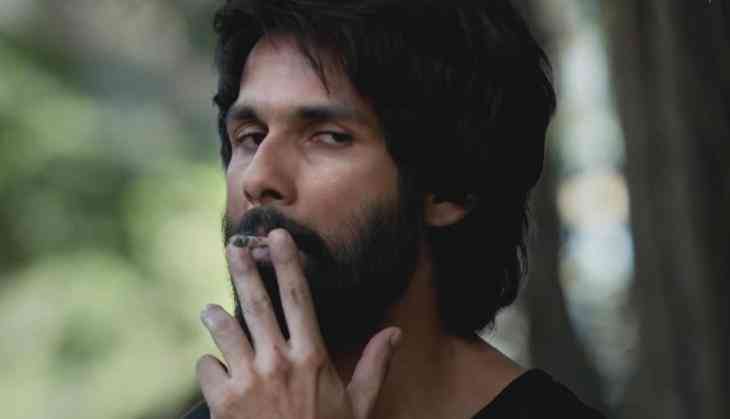 These days Shahid Kapoor starrer Kabir Singh is in the discussions for its content and despite being one of the most successful films of 2018, Kabir Singh is on target for showing an anti-woman character a hero. Kabir Singh, directed by Sandeep Reddy Vanga is an official remake of Telugu blockbuster Arjun Reddy and the film was in discussions in Telugu media as well but not like what Bollywood critics are doing.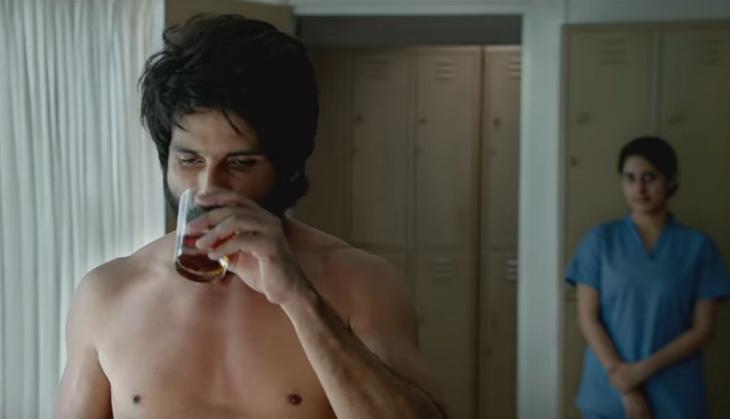 Kabir Singh
Shahid Kapoor had played the role of an alcoholic surgeon Kabir Singh, who has a serious issue of anger management. Most of the time, he shows his anger towards the people around him and especially to the woman he loves Preeti (Kiara Advani). So what makes the big question is that the critics are criticizing the filmmaker for portraying a misogynist character on the silver screen.
Critics took director Sandeep Reddy Vanga on the target for showing a character Kabir Singh who didn't even ask the girl before kissing her. They are targetting the director for showing a character who slaps and scolds the woman. Kabir Singh is a person who doesn't need permission from anybody to have passionate love towards Preeti, not even from Preeti herself. So what makes Preeti loves Kabir Singh back (vice versa).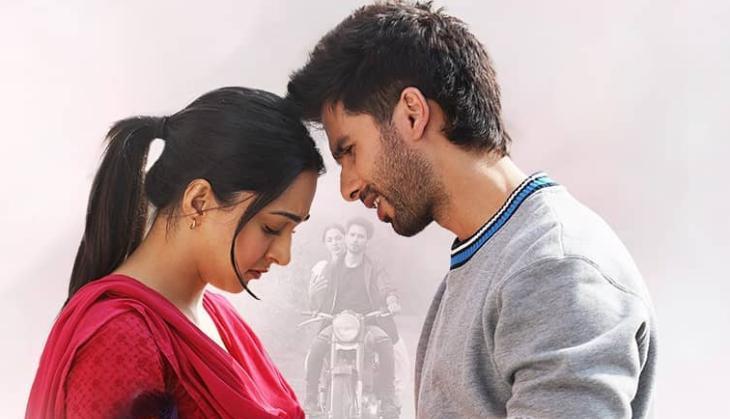 Kabir Singh Preeti
Actually, it was Kabir Singh's love and care for Preeti, how he reacts when someone molests Preeti. There is a dialogue of Kabir Singh, 'Agar usse Kuch Hota Hai Na, I will be the most 'f***ing human, you understand.' This line clears what Preeti means for Kabir Singh, even when Preeti got injured, Kabir takes care of her. Even in of the scenes, we saw Preeti slapping Kabir Singh for shouting on her, we didn't see the same reaction of anyone to Kabir Singh. This obviously makes it clear that Preeti is also in love with Kabir Singh and she allows him to be treated by like that.
Well, this is not the first time, when we have seen any character treating badly to women in Bollywood films. We have some brilliant examples like Gangs of Wasseypur, Sanju, BA Pass and others. In Anurag Kashyap's Gangs of Wasseypur, we saw Sardar Khan (Manoj Bajpayee) and Faisal Khan (Nawazuddin Siddiqui) were treating women. How stalking was a wooing habit for Sardar Khan, how Faisal Khan enters Huma Qureshi's character' room without her permission. And what were that sexually abused scenes in Wasseypur portrayed by Nawazuddin Siddiqui and Manoj Bajpayee?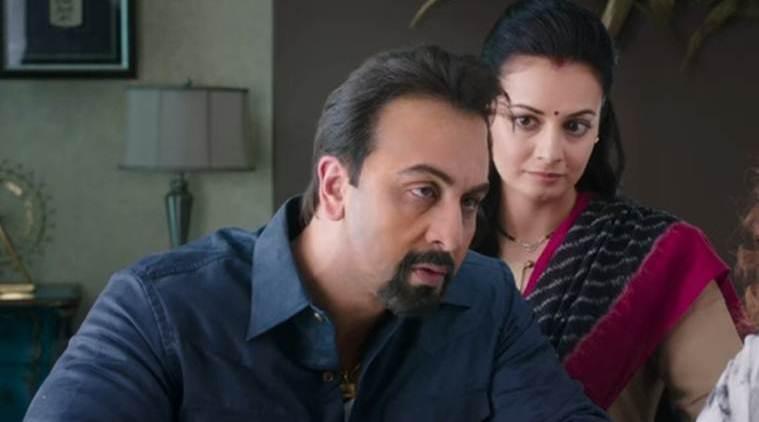 Sanju
Now let's move to another example like Sanju, Ranbir Kapoor played Sanjay Dutt, a living actor who is always full on drugs and treating women badly. In one scene, when Anushka's character asks Sanju with how many women he slept aside his wife. He proudly says around 308, but you can write 350 for the safe hands. We saw a huge response to the dialogue in the theaters. Even how Ranbir Kapoor puts the pot on Sonam Kapoor's character neck when she asks for 'Mangalsutra'. We didn't see any criticism over the scene.
Although, we made a character like Sanju winning all the hearts and made him a real hero. We have more examples like web-series Mirzapur and Sacred Games. Where the leading protagonists Ganesh Gaitonde and Munna Bhaiya have their own to show love towards their women respectively. ESpecially, the way Munna Bhaiya (Devyandu Sharma) has his own servant for the sexual abuse with the permission of his step-mother.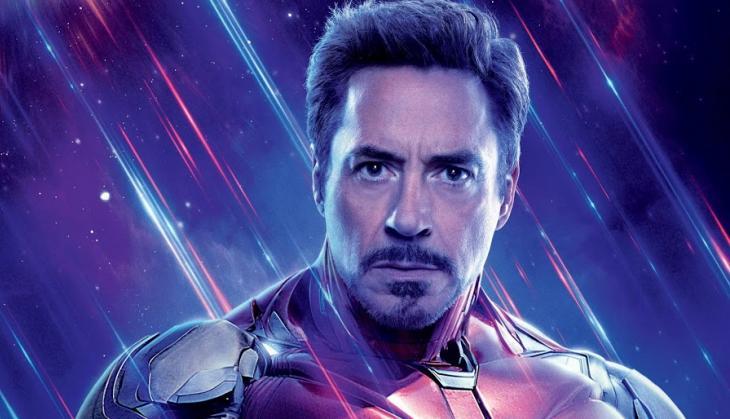 Tony Stark
It's not about how characters are being shown in negative or positive shades, it's about how a mature audience take it for the entertainment. Having a long disclaimer at the starting of the film makes it clear that it is just for entertainment. When you have no problem in watching unbelievable scenes like Hrithik Roshan jumping building to building in Krrish, or either your favourite character like Iron-Man (Tony Stark), played by Robert Downey Jr., who was a playboy and womanizer, then what's the problem with Kabir Singh.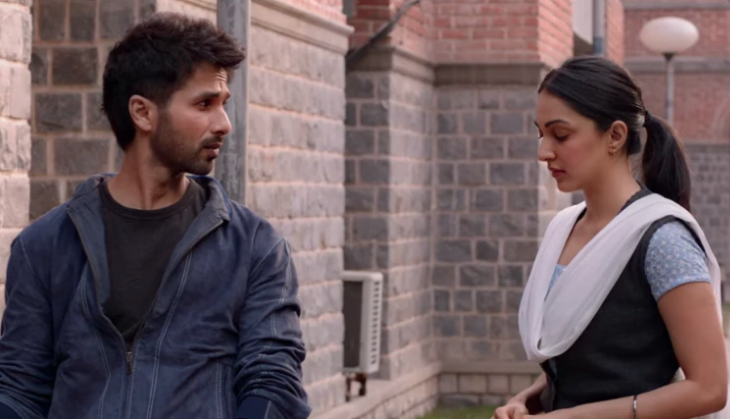 Kabir Singh
For me, if Kabir Singh was a misogynist and anti-women character, then Preeti (Kiara Advani) was also a culprit too, who allows someone to treat her badly. There is a simple saying, 'Not stopping abuse and allowing it also makes you the culprit.' It was Preeti who encouraged Kabir Singh to do what he wants him to do with her.
If you really think that the audience always takes something from the character, then why not they learn to be a topper of the university and one of the finest surgeon of the country from Kabir Singh.
Note :- The film was passed by 'A' certificate from CBFC that means only 18 years or above audience can watch the film in the theaters. 18 years old audience is enough to understand what is wrong and what is right in any character.