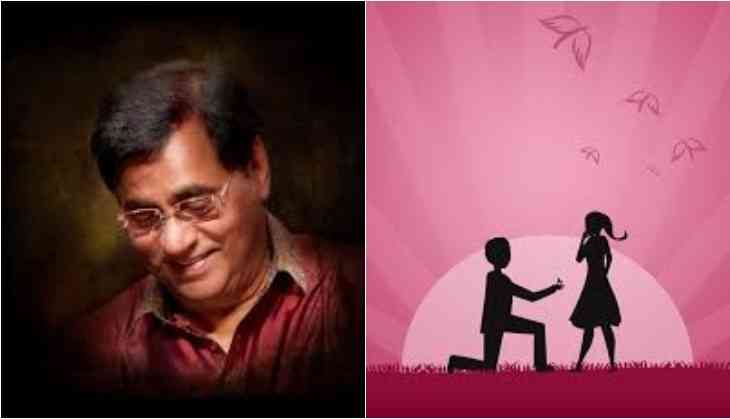 Jagit Singh Birthday special: Express your love to your loved one on this Propose day with these songs of the legendary singer
Since a long time in Bollywood, it is a special connection of showing a song to propose in leading actors to each other, the best thing is that there is no doubt that song is one of the better things to propose a girl. Well, there are so much through them anyone proposes to dear ones but today legendary singer Jagjit Singh's birthday can give you two reasons to joy.
Yes on the 77th birthday of legendary singer Jagjit Singh, What could be better to propose your loved ones through singing Jagjit Singh songs.
Also Read - Virat Kohli hits 34th ODI century; wife Anushka Sharma says - 'What a Guy'
1. Tum Ko Dekha Toh Ye Khayal
2. Jhuki Jhuki Si Nazar
3. Aap ko dekh kar dekhta reh gaya
4. Jab Samne Tum Aa Jate Ho
5. Tere Aane Ki Jab Khabar Mehke