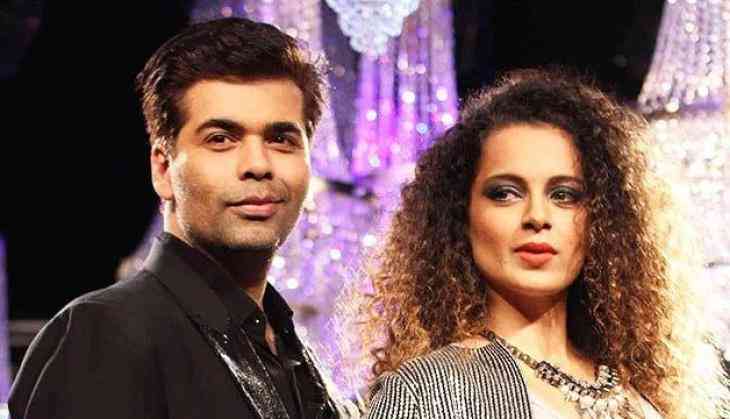 Kangana Ranaut is really on top notch with the success of Manikarnika: The Queen Of Jhansi, and in one of the recent interviews, Kangana finally opened up about the success and the controversies around the film and her. It is known that the director Radha Krishna Jagarlamudi (Krish) who was the director of the film in the initial phase, actually made revelations that the actress has stolen the credit of his hard work.
He revealed in an interview, that Kangana steal the film and even his credit of directing the film, the film was majorly shot by him and she told that it was shot by her only. However, now Kangana has denied all these kind of allegations and said that Krish left the film and she re-shoots the film again.
Kangana in a recent interview to Pinkvilla also speaks about the whole nepotism controversy and also praised Karan Johar for being what he is actually on your face also. She said, 'There are people who live on their face value. Like Karan Johar, I really like him, he is in your face whatever he is.'
'But what are these people who use you for situations and then later on, buttering both side of the toast. I had expectations from a few people and this film is not only about women empowerment, it's beyond that. This kind of ganging up, what it shows is it's really cruel face of them which I can't defend.' she added. She even made fun of them and said, 'Itihaas tumhe maaf nahi karega.'
Talking about her film Manikarnika - The Queen Of Jhansi, then the film did around 75 crores collection at the box office and it is really impressive for the film. The film may soon enter 100 crore club at the box office and Kangana has got an appreciation for best performance of her so far.
Also Read - Varun Dhawan outs his first look from Remo D'Souza's film #3; film to release on this date