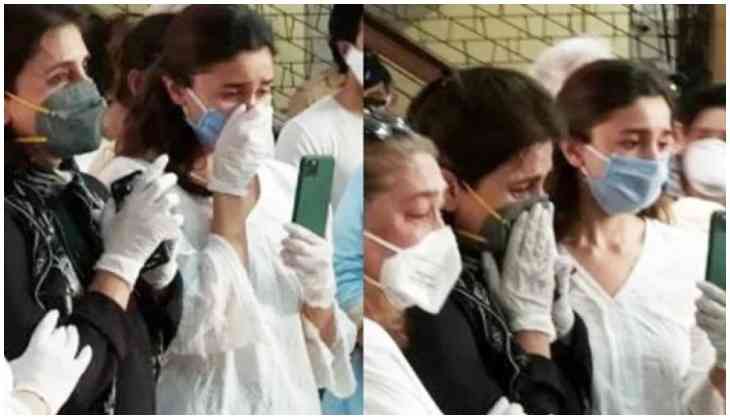 Alia Bhatt at Rishi Kapoor's funeral
Yesterday, the nation woke up to the heartbreaking news of Rishi Kapoor's demise. The legendary actor who was suffering from prolonged illness breathed his last at 8:45 am in Mumbai's hospital. The funeral took place at Chandanwadi Crematorium where we saw his closed ones including his elder brother Randhir, Kareena, Said Ali Khan, Jain family and Abhishek Bachchan among others came to pay their last visit to the actor.
During his last rites, we saw how Alia Bhatt was standing like a strong pillar beside beau Ranbir and his mother Neetu. She never left her alone and accompanied her where ever she went, right from the hospital till the end of cremation. Soon the inside pictures from the crematorium were doing round on all social media platforms, as everyone was paying their tribute to the veteran actor through the images, however, there were some heartless netizens who didn't saw the situation and started trolling Alia.
Also Read: Alia Bhatt's heartfelt note for Rishi Kapoor: For past 2 years I've known him as cinema lover, storyteller, and a father
As in the image, we can see Brahmastra actress holding a phone, as soon as haters eye falls on her they assumed that she is recording the cremation. Owing to this they started slamming the actress and curing her for being insensitive. However, not many knew that she was not recording rather was face-timing with Rishi's daughter Riddhima Kapoor Sahni who couldn't make to her father's last rites due to the coronavirus lockdown.
Also Read: When Ranbir Kapoor poured his heart out in dad Rishi Kapoor's biography Khullam Khulla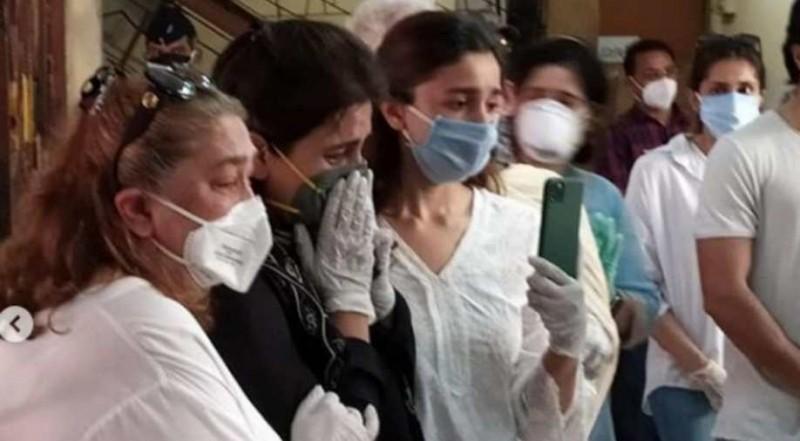 Few users came out in Alia's support and gave a befitting reply to all the haters. One of the users dropped a proof where we saw Rishi's sister Rima Jain holding the same phone while she was talking to niece Riddhima.
The user wrote, "#AliaBhatt was not using the phone. She was on a Video call with #RishiKapoor Ji daughter coz she could not reach due to lockdown. (Nothing more worst than this) At least leave them this day alone. Only trolling and mocking people know without clearing facts. Heartless creatures."
Also Read: Rishi Kapoor, Irrfan Khan's famous film D-Day once again in trend; fans pour condolences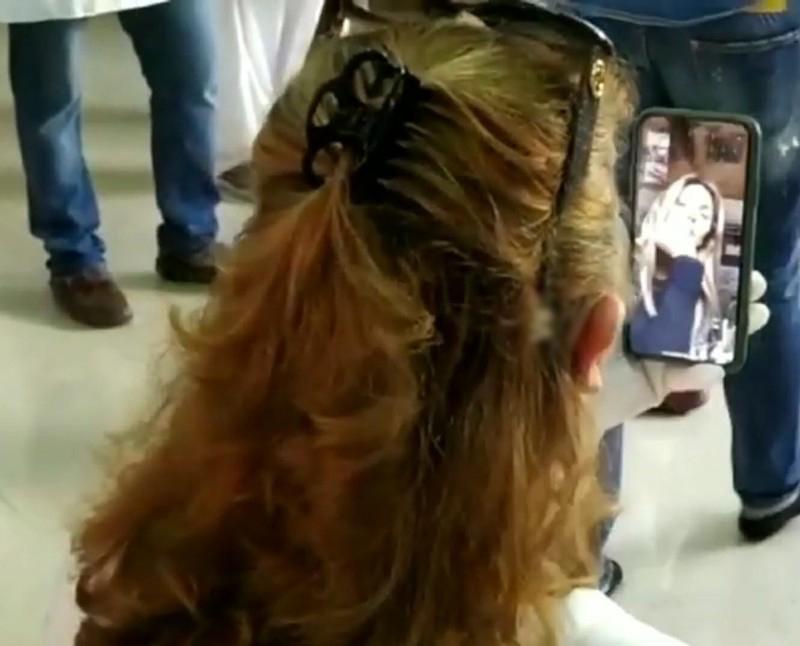 Rima Jain-Riddhima Kapoor Sahni
Meanwhile, another user also dropped the proof and wrote, "Please don't troll #AliaBhatt on this pic holding the mobile. #RishiKapoor daughter #RiddhimaKapoorSahni couldn't reach due to Corona restrictions. Alia was video sharing it with her These are corona times. The virtual telecast is a REALITY. ACCEPT IT."
Those who don't know then let us tell you that Riddhima who lives in Delhi couldn't make to her father's last rites due to Coronavirus lockdown. Though she was granted the permission to go by road to Mumbai, however, Mumbai Police couldn't hold the rites owing to the current situation (coronavirus).
Well, it's quite disheartening the people are so heartless towards celebs that they even don't look at the situation and starts tolling them. Above all these netizens are quick to jump to the conclusion without even thinking once.
Also Read: US diplomat Alice Wells condoles demise of Rishi Kapoor, Irrfan Khan, says 'Will be truly missed'