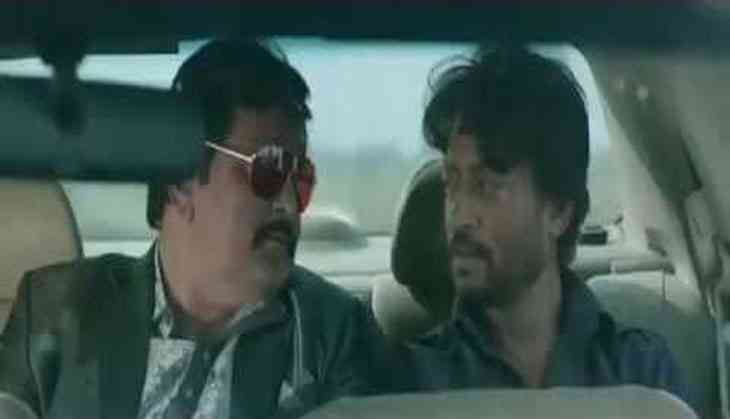 Rishi Kapoor, Irrfan Khan's famous film D-Day
The worst year for Indian Cinema where we lost two most precious gens within 24 hours i.e. yesterday around 11 am Irrfan Khan said alvida and today at 8:45 veteran actor Rishi Kapoor said goodbye to all his loved ones and his fans. Celebrities from all over the country are mourning the loss of their beloved "Chintu uncle".
This news broke out just after the untimely demise of actor Irrfan Khan due to the colon infection after a two-year-long battle with cancer. As soon as news of Rishi Kapoor's death broke out a picture started doing rounds on all social media platform. In the image, we can see both the actors who said alvida to this world and the Indian cinema in one frame.
Also Read: PM Modi condoles Rishi Kapoor's demise: 'Will always recall our interactions, even on social media'
It is a still image from their 2013 film D-Day wherein they can be seen in a car alongside each other. Irrfan is seen all happy while Rishi's expression is a bit anxious.
Here have a look at the viral image:
(2013 Rishi Kapoor and Irrfan Khan in the film 'D Day'#RishiKapoor #IrrfanKhan pic.twitter.com/rGSoQ2V8SU

— Film History Pics (@FilmHistoryPic) April 30, 2020
The actor who breathed his last at the age of 67 kept his doctors and medical staff entertained till the last, as per the official statement. They requested his loved ones and his fans to condole in solidarity owing to the current situation (coronavirus). Amitabh Bachchan who acted with him in many movies and a dear friend was the first one to confirm the news. Taking to his Twitter handle he wrote, He is gone".
Also Read: Rishi Kapoor Death: Actor kept medical staff entertained till the last; family releases official statement