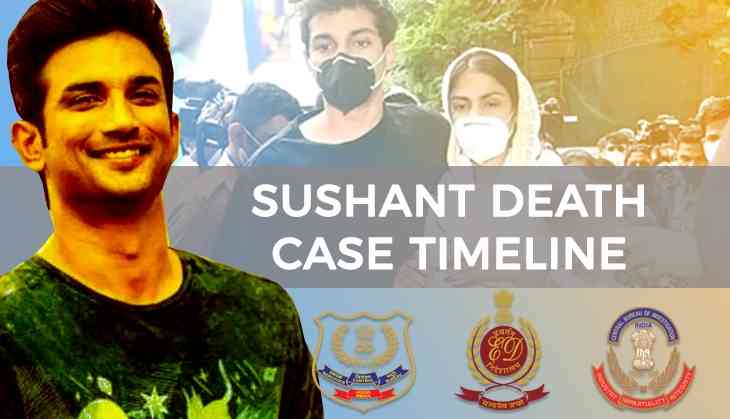 On 23 day( 13 September) of investigation, NCB arrested 6 more drug peddlers including Karamjeet Singh Anand in Sushant Singh Rajput's death case. As per reports, Rhea Chakraborty's brother Showik and her SSR's ex-house manager Samuel Miranda named him during their interrogation. It is said that he allegedly supplied drugs to Dipesh Sawant, Samuel and Showik.
On the other hand, CBI is investigating whether Disha Salian's death is linked with Sushant's death. On Saturday CBI interrogated late actor's trainer in related to SSR's death case.
Here, have a look at the event that happened yesterday:
10: 27 am:- NCB, Mumbai Zone Police arrests 6 more drug peddlers including Kaamjeet Singh Anand in connection with SSR death case are Dwayne Fernandes, Sanket Patel, Ankush Anreja, Sandeep Gupta and Aftab Fateh Ansari, as per NCB Deputy Director K.P.S. Malhotra.
Also Read: #Plants4SSR: More than 1 lakh trees in remembrance of actor Sushant Singh Rajput
5:41 pm:- As per India TV, Sushant's former driver revealed that late actor never consumed drugs.
9:54 pm:- NCB to present all 6 arrested drug peddlers before the court on Monday
As per reports, till now 16 drug peddlers and suppliers have been arrested across Mumbai and Goa based on testimonies of Rhea Chakraborty and Showik, Samuel Miranda and Dipesh Sawant.
Also Read: Central Agencies Day 21 Probe in Sushant Death Case: From no bail to Rhea, Showik to Bollywood stars on NCB radar