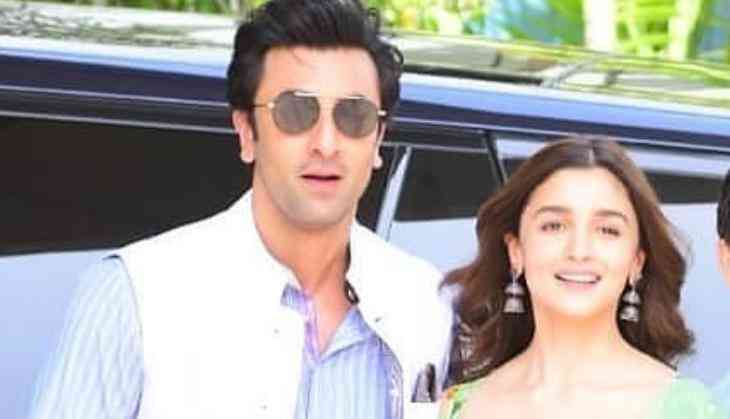 The team of Brahmastra, actors Ranbir Kapoor, Alia Bhatt, and director Ayan Mukerji went to Prayagraj to launch the logo of their next film. Around 150 drones formed the title Brahmastra in the sky and Ranbir, Alia, and Ayan witnessed the event. However, before reaching to Kumbh, Alia who was super excited shared some videos on her social media Instagram.
In the journey of Mumbai to Kumbh, Alia shared some videos and in which one of the videos was from the car in which Alia, Ranbir, and Ayan were sitting. When Alia was shooting Ranbir Kapoor so she asked Ranbir how is her camera work. Ranbir asked her to get more improved and she needs to "be in love with the subject".
"It sucks because the photographer has to be in love with the subject and I don't think you are in love with anything except yourself," Ranbir Kapoor was seen saying this to Alia Bhatt. That was actually a harsh comment and it really hurt Alia as well but in a way. She immediately responded, "That's hard! You gave a hard one, bro!"
Well, Ranbir didn't stop there and when Alia told him that you are looking quite nice with the lights. Ranbir said, "Thank you, it's the light, it's not you. It's not your angle. It's never your angle."
Talking about Brahmastra, Ayan Mukerji is coming back to the silver screen with his new film after giving blockbuster Yeh Jawani Hai Deewani starring Ranbir Kapoor and Alia Bhatt.
"It is actually a supernatural romantic fairy tale at heart. Ayan will never make a character that doesn't have truth to it, or which is unbelievable. It's too early to talk about the film, but it is something I am terribly excited about," Ranbir Kapoor said while talking about the film.
Also Read - Do you know this Baahubali actor has also served for Indian Air Force?