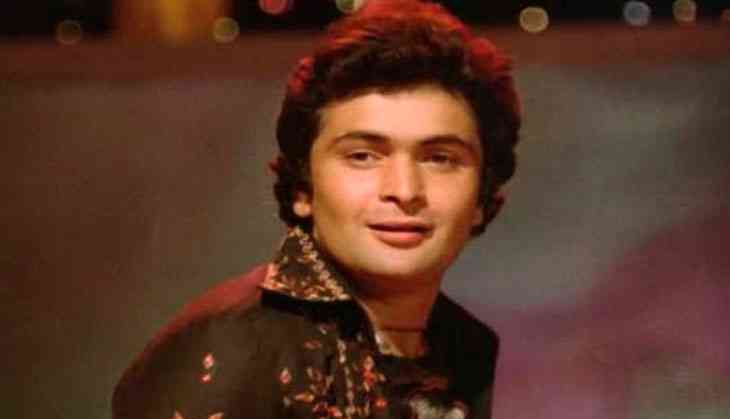 Bollywood mourns Rishi Kapoor's death
As Bollywood was coming to the terms of Irrfan Khan's death the Indian Cinema has once again fallen into the grief as the veteran actor Rishi Kapoor has also said alvida to the world leaving his fans and loved once in tears. Rishi was admitted to Sir HN Reliance Foundation Hospital in Mumbai yesterday after he complained about the difficulty in breathing.
Mourning his death Bollywood celebs Amitabh Bachchan, Akshay Kumar, Priyanka Chopra, Rajinikanth among others took to their Twitter handle and shared their grief. Here have a look at a series of tweets:
Also Read: 'Rishi Kapoor no more': Amitabh Bachchan announces on Twitter
Heartbroken ... Rest In Peace ... my dearest friend #RishiKapoor

— Rajinikanth (@rajinikanth) April 30, 2020
One blow after another. Rishi ji's passing away is nothing short of a stab to my heart. We associated in Raju Chacha (2000) and stayed in touch through...until now. Condolences to Neetuji, Ranbir, Riddhima & Dabbooji 🙏

— Ajay Devgn (@ajaydevgn) April 30, 2020
Shocked and saddened by the tragic news of #RishiKapoor sir passing away. Truly a great actor and an inspiration to millions of his fans and admirers.Thank you for being so humble and patient while working with me on my debut film #Daraar. You will be missed. #RIPRishiKapoor

— Arbaaz Khan (@arbaazSkhan) April 30, 2020
I feel like a huge chunk of my childhood just went away.

Grew up watching @chintskap ji in so many movies & the vast number of absolutely incredible songs that he expressed on screen were always elevated by his presence and energy.

There will never be another like him.

— VISHAL DADLANI (@VishalDadlani) April 30, 2020
Just cannot believe what I'm hearing 😭 This is heartbreaking and absolutely bizarre what's going on! Another cinema legend gone too soon 😭 #RIPRishiKapoor Sending loads of love and light to the family in these tough times 😞

— Pooja Hegde (@hegdepooja) April 30, 2020
Am devastated, heartbroken... King of charm, King of Romance, the legendary actor Rishi ji just said 'pack-up'. Not fair Sir, you said we will do a film together.... just not fair. pic.twitter.com/EJjJnuSThW

— Riteish Deshmukh (@Riteishd) April 30, 2020
Absolutely heartbroken. This is an irreparable loss. To the film industry. To the audiences. And to all who were blessed enough to know him personally. Love you Rishi uncle. #RIP

— Farhan Akhtar (@FarOutAkhtar) April 30, 2020
Rest In Peace Sir ... #RishiKapoor pic.twitter.com/S4RmJzg3gn

— John Abraham (@TheJohnAbraham) April 30, 2020
Been trying to write something n I can't put my mind n hands in sync. More like the heart in between is just not able to comprehend this. That laugh, that sense of humour, the honesty and even the bully he was , will be missed. No one like you #RishiKapoor

— taapsee pannu (@taapsee) April 30, 2020
Seems like a part of my life , my childhood memories , my now .. all taken away so fast . Not fair chintu uncle. Not fair on all of us . We will miss you terribly. 🙏🏻🕉🙏🏻

— Raveena Tandon (@TandonRaveena) April 30, 2020
This is devastating! Had literally grown up in front of him, like part of my family! Words can't express my feelings right now, imagine what millions of his fans must be going through! A truely gifted natural genius! RIP chintu uncle...you will be missed!

— Tusshar (@TusshKapoor) April 30, 2020
Well, it is quite sad that with the matter of 24 hours Bollywood has lost its two most precious gems that is Irrfan Khan and Rishi Kapoor. Talking about the veteran actor he made his debut with Bobby co-starring Dimple Kapadia and with his debut film he hit the box office. His innocence made many ladies fall in love.
Also Read:
In 2018 actor was diagnosed with cancer following he went to New York and in September 2019 he returned to India after undergoing treatment for cancer for almost a year. However, in February during the wedding of his nephew in Delhi, he was admitted due to his deteriorating health issues.
Also Read: Irrfan Khan Death: US Ambassador Ken Juster condoles actor's demise