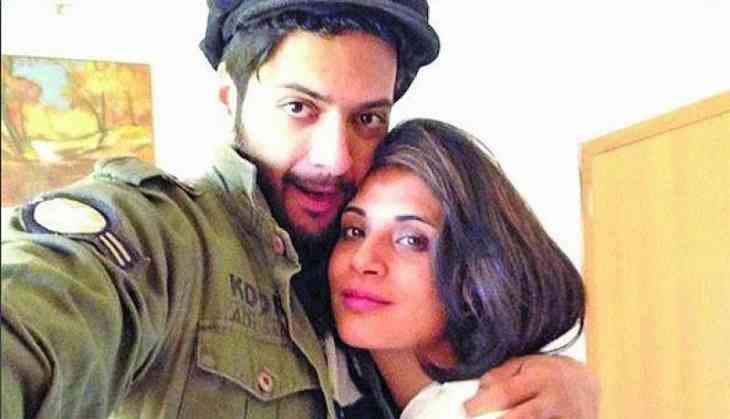 After Payal Ghosh made serious allegations against filmmaker Anurag Kashyap in an interview on Saturday. She also took Richa Chadha's name while alleging that other female artistes also got intimate with the director. However, Richa refuted all such allegations and said that she will take proper legal actions in this matter.
Now, Richa's beau and Mirzapur actor Ali Fazal has come out in support of his lady love.
Taking to Instagram, Ali wrote a long post saying that he believes in "truth and justice".
"My love, you, who has stood up for women time and time again, today had to go through this ordeal. And yet, you come out strong as ever. My partner, your resilience, your kindness, and empathy have touched many people, and i have had the fortune of being witness to that over the time ive known you . The battles you've fought to create an equal society which isnt fractured by hate . And within that to be able to champion women all along ... and keep your art at par with the best, takes courage and nerves of steel. I am so proud of you because i know you wont stop standing up for those in need, specially women who've lost their voices within the many patriarchal set ups we face today the world over," Fazal wrote.
Have a look at the post:

Earlier, Richa also said that Payal Ghosh refused to take delivery of a legal notice she sent her on Monday.
Richa also uploaded the soft copy of the legal notice on her Insta account.
She wrote, "soft copy of the legal notice has been sent to Ms. Ghosh. My person along with a person from my lawyers office, went to hand deliver the hard copy of the notice to her residence, which she/representative refused to take delivery of . We have their refusal on video."
Earlier on Saturday, Payal Ghosh accused Bollywood Director Anurag Kashyap of sexual harassment. She also said the filmmaker made her feel "uncomfortable."
"He made me feel uncomfortable. I felt bad about it, whatever happened should not have happened. If someone approaches you for work, it does not mean the person is prepared for anything," she told ANI on Sunday.
However, responding to sexual assault allegations by the actress, Kashyap termed it as "baseless".
Also Read: NCW chief reacts to Payal Ghosh's allegations against Anurag Kashyap; asks her to send complaint