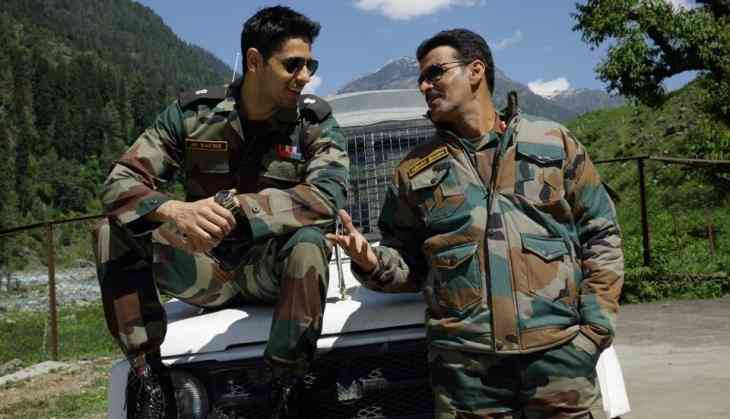 Aiyaary Movie Review - Neeraj Pandey directorial film Aiyaary finally has out after being postponed two times. This is Neeraj Pandey's another thriller film after the film series like Special 26, A Wednesday and others. This time he has focussed on the story related to defence, let's see what Neeraj delivered through Aiyaary.
Movie Name - Aiyaary
Star Cast - Sidharth Malhotra, Manoj Bajpayee, Naseeruddin Shah, Rakul Preet Singh
Director - Neeraj Pandey
Producer - Jayantilal Gada, Dhaval Gada
Music - Rochak Kohli, Ankit Tiwari
Genre - Suspense Thriller
Critics Rating - 3 stars
STORY
The story of the film starts with colonel Abhay Singh (Manoj Bajpayee) and Major Jai Bakshi (Sidharth Malhotra) and their internal dispute. Both works for Indian army and one day Jai goes missing from Delhi. On the other hand, when Abhay Singh got to know that Jai has runaway so he wants to know why Jai is cheating with the Indian army.
Also Read - Aiyaary Box Office Prediction: Sidharth Malhotra, Manoj Bajpayee starrer can start with 4 crores
Then Indian army gives a mission to colonel Abhay Singh to find Jai Bakshi and kill him in 36 hours only. Now the whole story revolves around a race between Jai and Abhay, now will Abhay be able to find Jai and if he then he will kill him or not? The whole story is all about this.
DIRECTION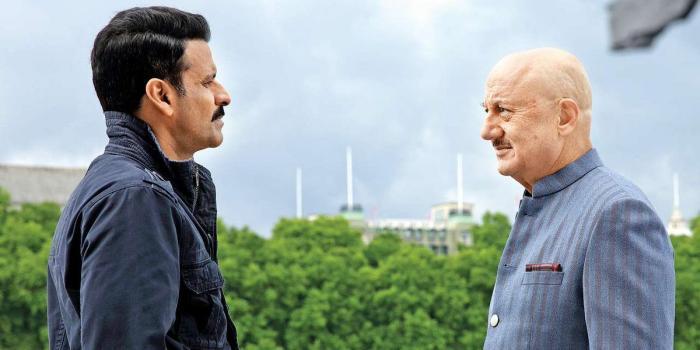 Aiyaary Neeraj Pandey
This is the second time when Neeraj Pandey has come out without his lucky charm Akshay Kumar, although however, this is his first thriller without Akshay Kumar. Well, Sidharth's role is obviously not made for Akshay. However, Neeraj is like always good in giving thrills to the audience but maybe the lackness of speed in the story made this film little bit boring. Neeraj should have worked on the length and crispy editing of the film.
PERFORMANCES
Manoj Bajpayee is the hero of this film and he has just nailed it with his Colonel Abhay Singh's character. He fits his role and he can say that it is one of the finest performances of him. On the other hand, Sidharth Malhotra is also good but his character has not much more to do with. Whatever he got he did it at his best. Rakul Preet Singh, Pooja Chopra, Anupam Kher have their own space in the film but they didn't make any special mark. However, a little cameo of Naseeruddin Shah will recall you his character from A Wednesday.
Also Read - Thugs of Hindostan star Aamir Khan revealed his first love and no she is not his first wife Reena
Rakul Preet Singh - Sidharth Malhotra
MUSIC
Sanjoy Chowdhury is very good for his background score in this film. However, this film is related to army background so this could also have made without songs but it is good while showing the love angle of Sidharth and Rakul.
VERDICT
If you liked films like Ittefaaq you can watch this film also once, and if you are eager to watch this film for Neeraj Pandey's thriller experience maybe you can feel disappointed but the movie has a strong message to deliver.