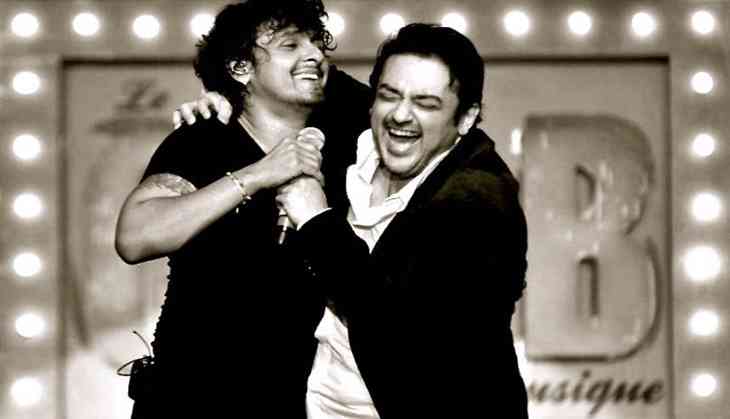 Adnan Sami reveals singers, composers are being exploited
After an uproar of actors being exploited in Bollywood at the hands of big directors and producers, singer Sonu Nigam revealed the music industry is not in good condition either. Recently, he took a dig at Bhushan Kumar, MD and chairman of T-series and called him out for trying to be a mafia of the music industry.
Not long after Adnan Sami took to his Instagram and came out in support of Sonu. He said that Bollywood and Music industry needs 'herculean shake-up'. He further went on to reveal that new singers, veteran singers, music composers and music producers are all being exploited to an extreme extent.
Also Read: Vikas Guppta calls Shilpa Shinde 'worst' human being while revealing his dark secrets of life
In his long statement, Sami questions as to why is creativity beyond controlled and why it is being controlled by those who have no clue regarding the same, however, 'try to play god'. Taking a dig at the producers, Sami questions that we have 1.3 billion people in India and all we have to offer is "remakes and remixes"?
He continues, "Have you, the Movie and Music 'Mafia' who have arrogantly entitled yourselves as the 'self-professed and self-appointed gods' not learned anything from history that you can never control art and ecosystem of creativity of any field?" (sic)
He concludes by saying that the change is here and it's knocking on your doors and warned them to brace yourself.
Also Read: After Sushant Singh Rajput's death, Sonu Nigam reveals about 'music mafia' in Bollywood
Check out the Instagram post:
Meanwhile, as soon as Sonu took a dig at Bhushan Kumar latter's wife Divya Khosla took to his Instagram story and wrote, "Today it's all about who can run a good campaign.. Im even seeing people being able to sell lies and deceits with their strong campaigns.. #SonuNigam such kind of people know how to play with the minds of the audience.. God save our world!"
She further called out to Sonu Nigam and said that T-Series gave you break in the industry and whatever he is today is all due to T-series. If he had so much problem with Bhushan then why didn't he came out earlier. She concluded by saying that Sonu is doing all this for publicity and reminded that she directed his father's videos for which his father is very thankful however Sonu has turned thankless.
Also Read: Vikas Guppta reveals his dark phase of life when he was bullied; thanks Sushant Singh Rajput for supporting him