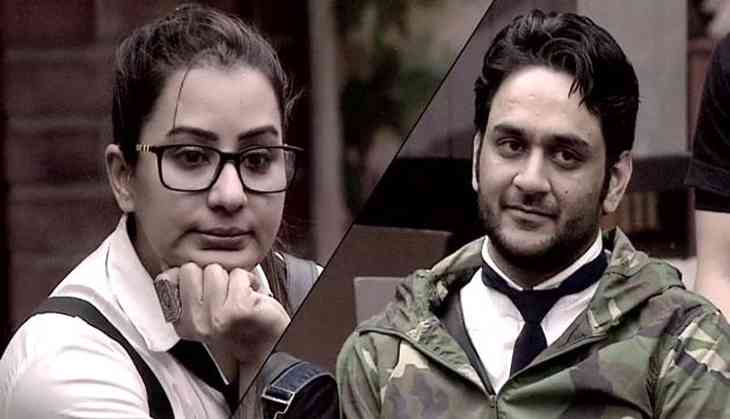 Vikas Guppta calls Shilpa Shinde 'worst' human being
For the one last time, Vikas Guppta has come out and revealed how he was bullied throughout his career and how he battled mental torture and harassment. In his 53-minute long video, he called out to Priyank Sharma, Parth Samthaan and Shilpa Shinde for torturing him and making him slip into a depression where he used to get suicidal thoughts. Proudly calling himself bisexual he revealed some dirty secrets as to how people tried to defame him.
In his 53-minute long video, he lashed out at Shilpa Shinde for accusing him over Danish Zehen's death. He explained how devastated he was when he learnt that his Ace of Space ex-contestant has met with an accident. He recalled how people blamed him including Shilpa for removing Danish from the reality show so that they could plan his accident.
Also Read: Vikas Guppta reveals his dark phase of life when he was bullied; thanks Sushant Singh Rajput for supporting him
He continued, "It is here Shilpa Shinde that you lost all your respect. I completely lost respect for you. I used to think that you've been wronged and you think in a certain way but no, nothing wrong has ever happened with you."
Vikas further went on to talk about how Shilpa manipulated all her wrongdoings and blamed him for banning her from doing shows. He said that BB 11 winner left 7 shows and no one banned her it was just people were scared of her and that's why they didn't give her role in shows.
He further mentions that the CINTAA (Cine and TV Artists Association) members voted against her and on seeing this she freaked out and went on to claim in press that everyone sitting in CINTAA exploited her. On seeing this, it was CINTAA who filed an FIR against her over Shilpa's false claims rather than him.
Also Read: Sushant Singh Rajput's friend Sandip Ssingh writes message for Ankita Lokhande, says 'one thought keeps haunting me'
He further added that Shilpa is the worst human being he ever met and should see a doctor because she has spread a lot of filth and dirt.
In the end, he thanked his close friends Karan Kundraa and Ekta Kapoor for being there through thick and thin and keep motivating him whenever he used to feel low.
Also Read: Sushant Singh Rajput's nephew pens heartwarming story to bid adieu to late actor [VIDEO]