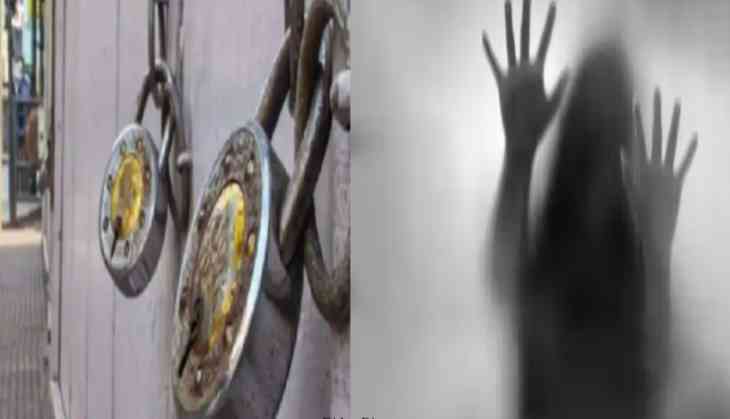 A village in Andhra Pradesh went under lockdown on its own. This time, the reason is not the coronavirus pandemic but an evil spirit surrounding the area.
According to media reports, residents of Vennelavalasa village have self-imposed a lockdown after the mysterious death of four locals in a month.
No one outside was allowed to enter the village. Even the government office, school, and Anganwadi centres were also closed in the village. Villagers had erected fences for outsiders.
Also Read: Tesla car detects ghost while driving through a cemetery; spooky video goes viral
The village is located under the Sarubujjili Mandal of the Srikakulam district which shared a border with Odisha.
Representative Image
Villagers believed that by imposing the lockdown, the evil spirit will not affect anyone.
According to the residents, some villagers have been suffering from fever for the last few days and four people passed away. The death of people scared the villagers due to which they approached a sorceress who claimed that the village was no longer safe. After his advice, villagers decided to lock the village to ensure the safety of residents.
One of the villagers, Parthasarthy, told ANI that they got "witches" from Vijaynagaram village. He drew an analogy between the Covid-19 pandemic-induced lockdown and this one.
Therefore, he locked the village to ward off the evil spirits.
As suggested by priests, lemons were planted in four directions of the village and the lockdown was enforced from April 17 to 25.
The incident created a buzz in the district. Many questioned the superstitious belief among the villagers.
When the matter was brought to the attention of local authorities, including the police, they visited the village and convince them to allow local Anganwadi, the school, and the government office to reopen, which, after negotiations, were allowed to open.
Also Read: Spooky! Man left horror-struck after seeing 'ghost' in white dress; see pic