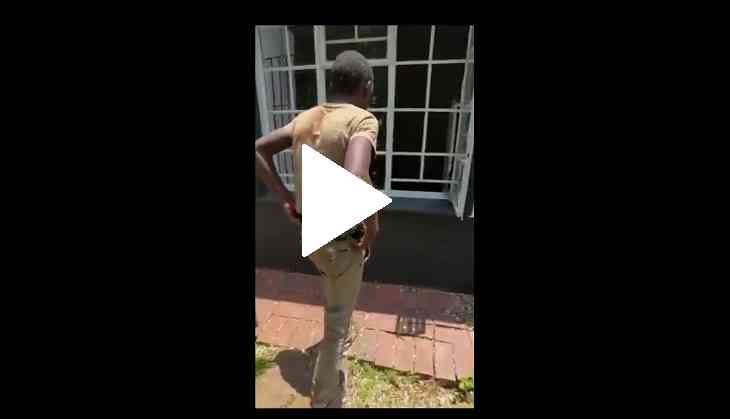 Thief shows police officials how he enters inside house in less than a minute
We all have seen robbery in films or tv shows. But have you ever seen how a real thief enters inside a house? If not, then this video will give you a glimpse of how a thief enters a house uniquely. The viral clip was posted by an Indian Police Service (IPS) officer Rupin Sharma on Twitter.
"This thief entered through the window. #Demo again.. #Power_of_diagonal!" Sharma captioned the video.
In the one-minute video, a thief can be seen showing police officials how he actually got inside the house in the first place.
Also Read: Robbers try to break into house of Indian family residing in US; know what happens next
The video shows a police official recreating a crime scene with the help of the thief they arrested.
Watch Video:
This thief entered through the window. #Demo again..#Power_of_diagonal !👌👌👌 pic.twitter.com/qQO506fP2i

— Rupin Sharma (@rupin1992) January 17, 2022
The cop first removed the handcuffs from the thief. The burglar was then seen climbing up and putting one of his legs through the barred window.
No one can imagine that an adult could enter inside the house through the bars but he showed that.
The thief manages to fit the body diagonally through the window's bars and enters inside the house in less than a minute.
The demo of the thief has stunned online users. The video has garnered over 11k views on the micro-blogging site.
One of the users said, "This thief should be rewarded instead." Another said, "It's not an easy task to do isme bhi mehnath bahut lagti hai."
What's your view on the viral video?
Also Read: Man touches Lord Hanuman's feet before stealing donation box; hilarious robbery video caught on cam