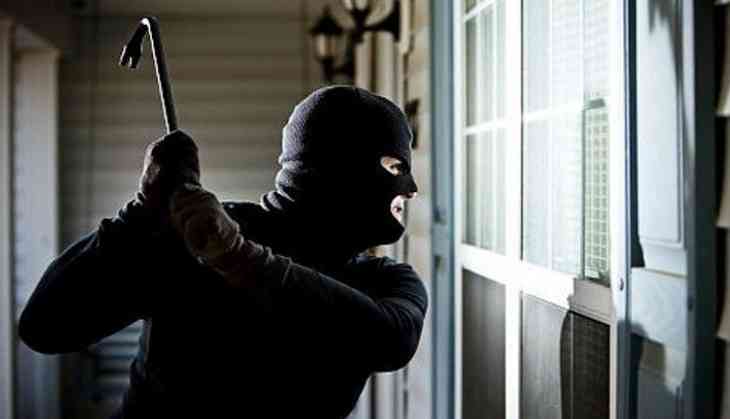 A video of a thief from Uttar Pradesh's Chandauli is grabbing eyeballs for a bizarre reason.
The viral video is from a robbery incident that happened inside a hardware store on Friday.
Reportedly, the robbery took place near the residence of the Superintendent of Police in Chandauli, Uttar Pradesh.
In the now-viral clip, the thief can be seen celebrating and dancing after looting a shop.
Also Read: Caught on Cam: Thief steals from gold exchange store; slithers out with $50,000 in silver
He stole Rs 6,000 in cash and goods worth thousands. The whole incident was captured on a surveillance camera installed in the shop.
After stealing the hardware shop, the thief started dancing fiercely.
Watch video:
यूपी में अब चोर चोरी के बाद जश्न मना रहा है चंदौली में @chandaulipolice आपकी कोई ज़िम्मेदारी है क्या ? @adgzonelucknow pic.twitter.com/RTnNJdScEa

— Manoj KAKA (@ManojSinghKAKA) April 18, 2022

Anshu Singh, the owner of the shop and a resident of Jasuri village, has a hardware shop near the SP residence in the Sadar police station area.
The police were alerted about the matter on Saturday morning while the incident took place late Friday night.
Meanwhile, the police have started the investigation based on the CCTV footage.
Also Read: Thief shows police officials how he enters inside house in less than a minute [MUST WATCH]