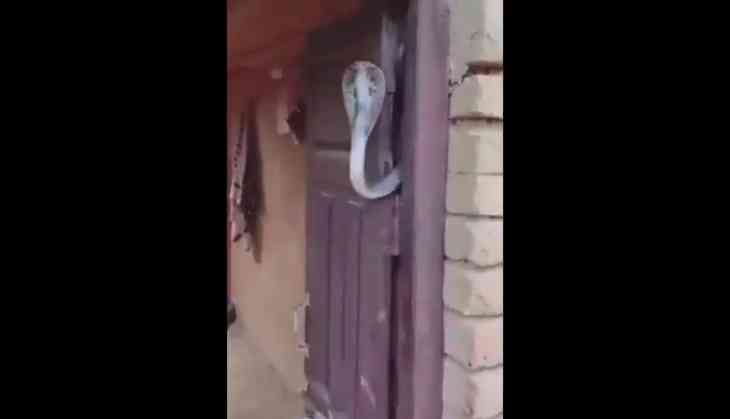 This cobra is determined not to let anyone pass through the door. No one is allowed in, and hissing of the cobra is enough to send shivers down the spine.
The video shared on social media is getting a wild response from the readers. When the person filming the scene gets too close, the cobra charges with full force and the people around can be heard making shrilling voices.
Security guard at the entrance.
Be careful😟 pic.twitter.com/gBh3bQ4Lcl

— Susanta Nanda IFS (@susantananda3) October 24, 2021
Not much information is available as to what happened to the cobra. Some readers have shown concern for the cobra hoping the rescue was safe.
One reader commented: The cobra is scared. The reaction is nothing but a self-defence mechanism.