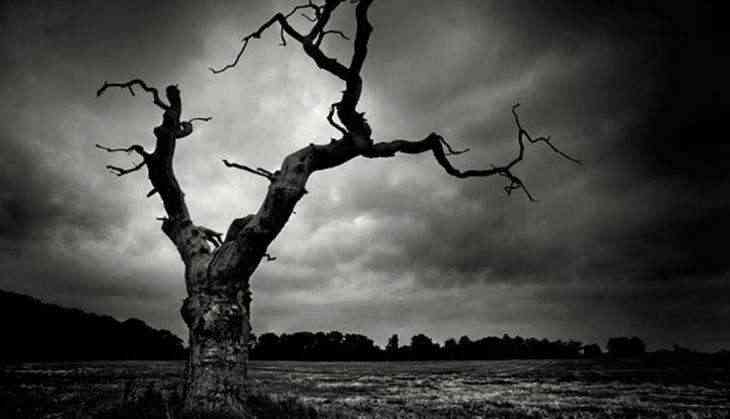 In a surprising incident, a Russian couple narrated a harrowing experience after they were forced to spend 10 days without food on a tree. The reason behind their horrifying experience on a tree was a bear who waiting to eat them.
The couple identified as Anton and Nina Bogdanov, who had gone out for a drive to Banniye hot springs in eastern Russia. However, their Mitsubishi Pajero got stuck in a deep puddle in the Kamchatka region. Due to this, they spent the night in their SUVV before going towards a tourist base at the springs to get help. They left the place as there was no mobile signal to call someone for help.
However, the couple was aware of the threat from bears. They also wrote on their SUV car's windscreen, "left for the base. Two people."
While heading towards the base camp, the couple was followed by a bear. Initially, the couple didn't aware of the fact that a bear was chasing them. After they saw the bear, the couple tried to shoo him away.
The bear got scared and made the couple realized that they had scared the wild animal.
However, the bear again started chasing them. The Russian couple started running towards a river to save themselves from the animal.
"The bear nearly killed my husband," Nina reportedly claimed.
She further told to UK tabloid, "I threw my water bottle at the animal to distract him, and Anton managed to climb the tree."
Also Read: Hair-raising Video: King cobra tries to follow toddler; know what happens next
Nina also revealed that the bear guarded both of them for the next two days, due to this they had no option but to take turns while sleeping.
After two days, the couple thought that the bear had left the place and the duo jumped into the river. But, the bear was behind them and they again climbed to another tree to save themselves.
Thankfully, Anton and Nina managed to move in the direction of the car and they noticed a vehicle coming towards them for help. A rescuer named Artur found the car of the couple and rescued them from the ferocious place. The couple told that they won't be able to forget these 10 days they spent on the trees to save themselves from the bear.
Also Read: Scary! Family discovers 18 snakes living under bed; know what happens next