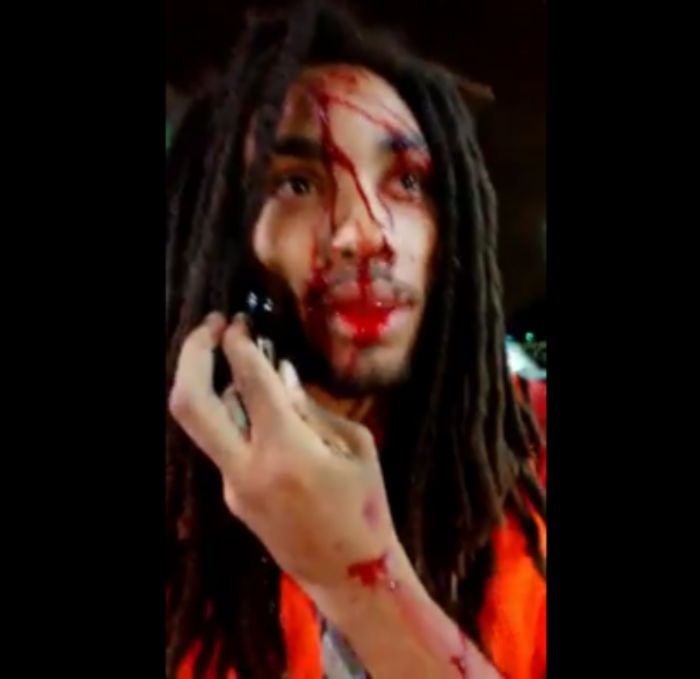 Rapper Teriq Royal's video has gone viral on Facebook. This video will make sure that you get goosebumps while deciding whether to laugh or to feel sad/sick about what you just watched. This video is something beyond our imagination.
Various media organisations like The Independent have reported about this shocking video. This video reminds that everything in life can be documented- even being shot in the head.
The image given below show the stray bullet parts inside his skull, which will remain in it for his entire life.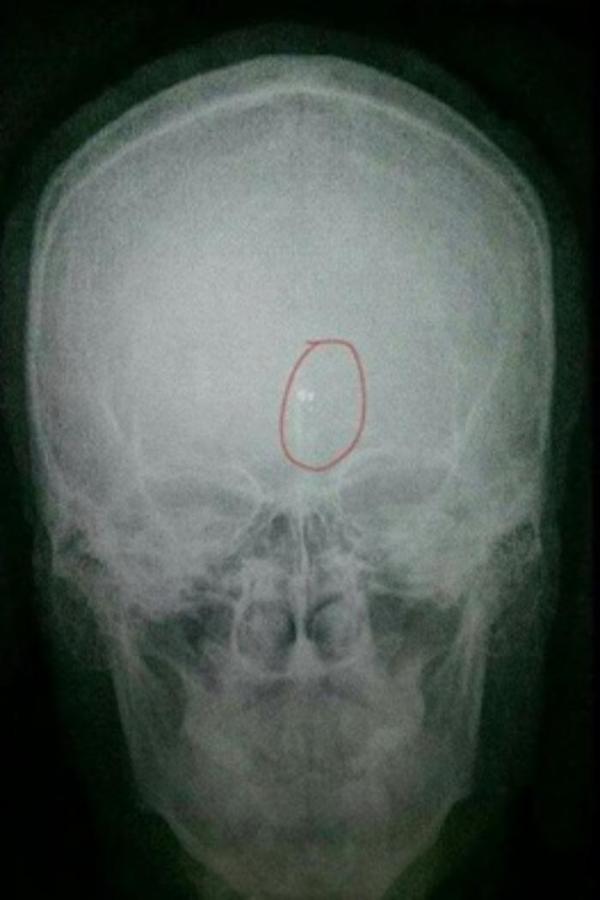 Teriq Royal, a Compton rapper alleged that he was struck by stray bullet fragments shot from an AK-47, he later posted a video of himself with a comment, "God let me walk away from an AK47 dumpin rounds at me and my bros... I'm just blessed to see another day and RAP ABOUT IT."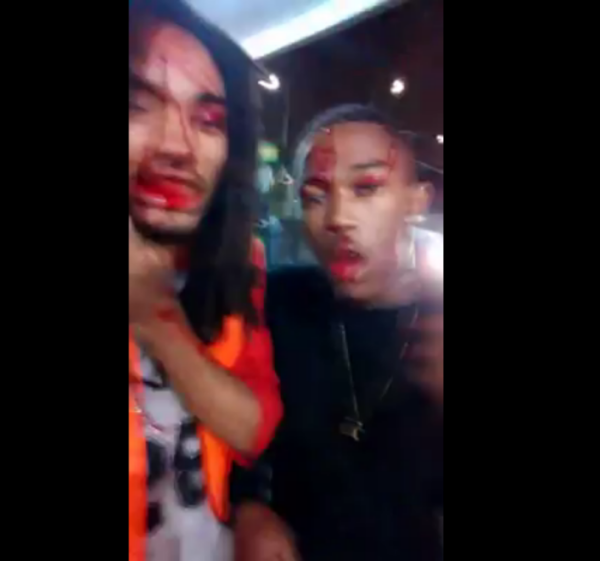 We are not posting the video as it contains offensive language in it.