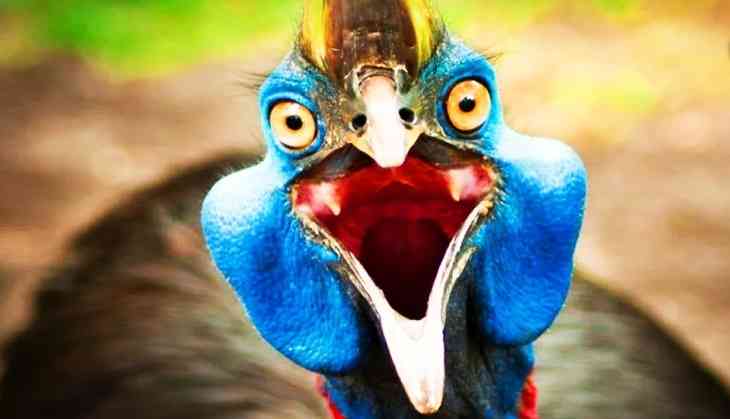 A carpenter in Australia was left horrified after the world's most dangerous bird entered his workshop. The incident took place when a carpenter named Tony Fleming was busy working on timber furniture.
During that time, the bird Caasowary meandered into his shop in Julatten, North Queensland in Australia.
When the bird walked into Fleming's shed, he was left horror-struck by its trespass into his shop. Thankfully, the bird didn't cause any harm to Fleming and his shed. He also understood that it was just wandering around.
Also Read: Viral Video: Injured deer enters hospital; here's what it does next
It is not the first time that the cassowary was spotted in the town. Earlier, it was also seen in the town and even walked into the local pubs.
The residents have become familiar with such sight of the flightless bird. They have also nicknamed her Romper Stomper.
While talking to a local newspaper, Fleming said, "Cassowary had been wandering around my property for about a year now, chewing up plums and whatever it feeds on."
A Cassowary can grow up to 1.8 meter and weigh up to 70 kg. The bird can attack with its long, sharp toes. Its legs are also thick and with its one kick, it can cause serious damage.
The bird is usually compared to dinosaurs in looks and it was detected 18000 years ago. The cassowary bird still lives in regions of Papua New Guinea, Australia, and Indonesia today.
Also Read: Stunning Video: Shadow trap of black heron, canopy feeding at its best