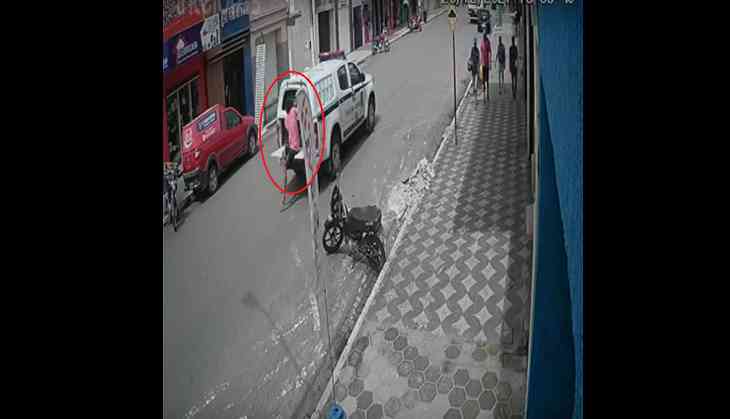 You must have heard, seen, or read many stories of criminals escaping from the jail under cops' noses. The same thing happened in Brazil where a prisoner fooled the police and ran away.
The shocking incident took place on December 28, 2021, and was caught on camera. In the video, the handcuffed can be seen jumping out of the police car as it was moving down a street.
The viral clip was shared on a YouTube page named ViralHog. According to the video description, the incident took place on December 28, 2021, at Alagoa Nova, Paraiba, Brazil. While the video was shared with a title, "Prisoner flees from moving police vehicle."
Also Read: Thief kisses on old woman's forehead while robbing store; incident caught on camera
Meanwhile, the video has garnered 295,757 views and 1.9k likes.
According to reports, the man managed to open the 'chess' door of the police car and jumped from the moving vehicle. He crouched in the middle of the street and soon ran away from the spot. Reportedly, the police found that the man had escaped only after they arrived at the police station and didn't find the prisoner inside the car.
Also Read: Man touches Lord Hanuman's feet before stealing donation box; hilarious robbery video caught on cam