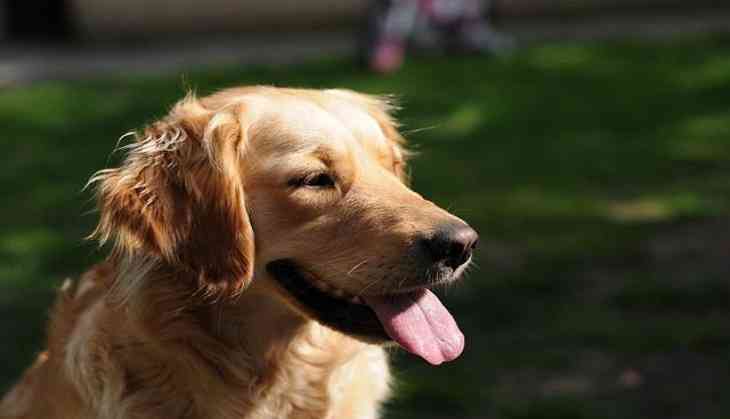 Dogs are one of the most loyal creatures ever created on earth, but they could also be the life savior. A dog in Kansas has proved it by saving the life of its owner during a medical emergency.
This feel-good story has been shared by the Kansas City police department on Facebook. The post revealed how a smart pet dog alerted its owner's neighbour to provide medical help to the man.
Sharing the image of the dog, Kansas City police wrote, "Let's start the week off with a feel-good story. Sunday night ICON (Impacting Crime In Our Neighborhoods) Officers were in the area of N. 10th and Laurel Avenue to assist Kansas City Kansas Fire Department- KCKFD and EMS on a call. A man had been walking in the area with his dog when he began experiencing a medical emergency. The dog quickly ran to alert a nearby neighbor that his owner was in trouble and they called 911/."
Also Read: Terrifying! Dog trapped with leopard inside toilet for 7 hours; know what happened next
Also, thanks to the neighbour who immediately paid attention to the pleas of the canine. Due to the prompt medical attention, the man's life got saved and he is doing well.
"As for the pup, he was rewarded with lots of pats, praise and some yummy dog treats. Apparently, ICON Officers are always packing treats!" it concludes on a happy note.


The above post was shared on April 12 and it has gone viral and has garnered over 800 reactions and many comments. People are showering love for the dog in the form of heart emojis. Many wished for the speedy recovery of the dog's owner.
Also Read: Woman zookeeper scratches chin of alligators; see jaw-dropping video