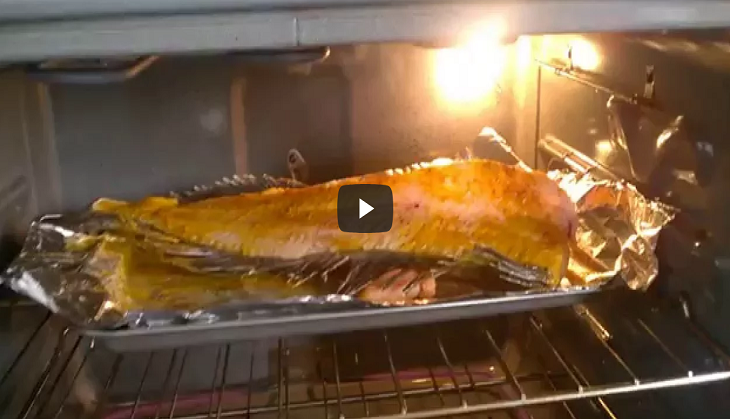 Dead filleted fish without a head jumping up and down inside oven
A spooky video of a fish jumping up and down inside an oven has petrified many people on social media. The video of the filleted fish looked like a scene from a horror film.
Netizens couldn't believe that how the dead fish can be flipping and jumping inside the oven.
The horrifying video was shared on YouTube by a user named Naser Par a few years back.
However, it again surfaced on the Internet after a user shared the old video on Reddit.
Also Read: Rare fish with human-like teeth caught, picture shared on Facebook
In the video, a large piece of a dead filleted fish without a head can be seen jumping around inside the over while it was kept inside on tinfoil covered tray to get cooked. The viewers left scratching their heads after seeing the fish hitting the top of the oven.
See video:
In the 35-second viral video, a man can be seen opening up the oven and all of sudden the dead fish started shaking and jumping. After a few seconds, the jumping piece of fish stopped moving.
The video has garnered over 3,515,646 views on YouTube and now it has again started doing the rounds on social media after it was uploaded on Reddit.