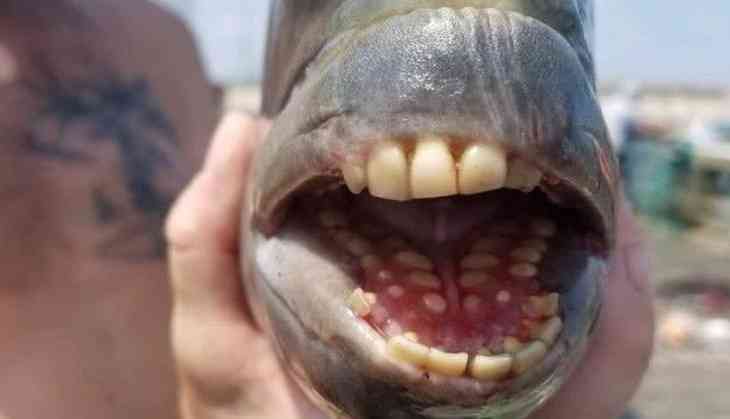 Fish with human-like teeth (Jennette's Pier)
This rare fish was caught in the United States.
A photo of the fish was shared on Facebook by Jennette's Pier - a fishing destination.
The fish has been identified as a sheepshead fish.
The fish has several rows of molars which helped it in crushing prey.
The fish was caught by Nathan Martin.
The post was captioned with the hashtag #bigteethbigtimes.
"That fish has better teeth than me," wrote one user.