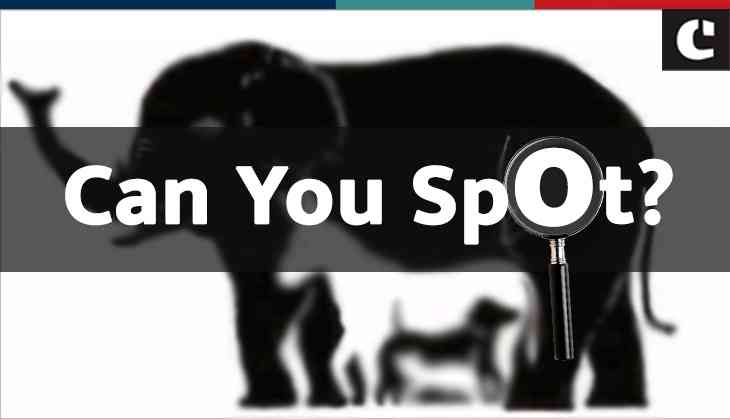 Viral optical illusion image
The Internet is filled with various mind-blowing optical illusion images that have left netizens scratching their heads. So, if you are looking for another picture puzzle then this image will screw your mind!
In the recent viral puzzle, there are a lot of animals hidden in the image. If you want to test your brain then let's have a look at the mind-bending image that was shared on Facebook.
The image shows a large elephant on a white background and a white donkey is seen standing in front of him. Apart from the elephant and donkey, other animals like dog, cat, fish are also hidden in the image which you have to find.
However, most people couldn't find the total number of animals. Let's see how many you can find…
See image: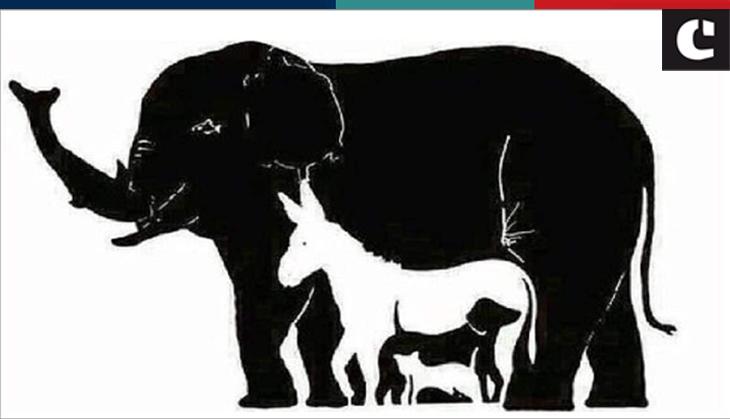 Optical illusion puzzle
Netizens were left mystified while identifying the animals. Most of the users couldn't find more than five animals. But, for your information, there are 16 animals in this optical illusion image.
Shocked! Let's have a look at the pic again and see the names of the hidden animals…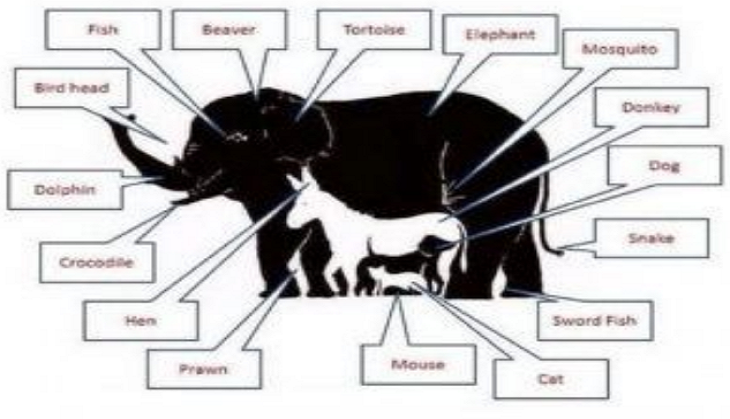 Viral optical illusion puzzle

The animals in the above pic are- an elephant, donkey, dog, cat, fish, bird, dolphin, crocodile, mouse, swordfish, snake, mosquito, tortoise, beaver, hen, and prawn.
Isn't it an amazing puzzle?
Also Read: This optical illusion will put your eyesight to a test; can you answer?