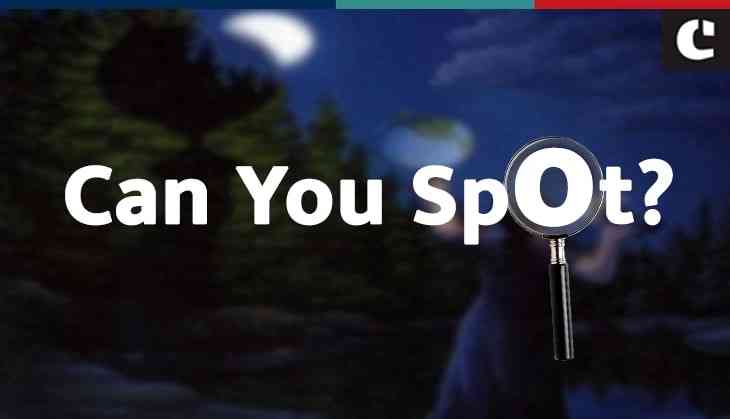 Can you spot Earth's shadow in this painting?
Solving puzzle-related questions is a fun thing to do in your free time. Apart from Mathematics puzzles, several artistic puzzles can make you scratch your head.
Recently, a brilliant illusion painting of a famous artist, Robert Gonsalves, has gone viral on social media.
The Canadian artist has been into optical illusion paintings since he was 12. He has the ability to create such imaginative paintings that made everyone stunned.
Also Read: This optical illusion will put your eyesight to a test; can you answer?
In the viral painting, Robert has painted a girl who can be seen holding a globe in one hand and a torch in the other. The painting is depicting the night scene near the bank of the river where the girl either is trying to contact some angels on the moon through her torchlight or she was trying to understand the concept of the shadow in the presence of moonlight and torchlight.
However, the artist has left it to the imagination of the observers.
Ever since this picture went viral on social media, netizens are trying to find the shadow of the globe hidden in the image.
Let's see what you see in this viral optical illusion painting…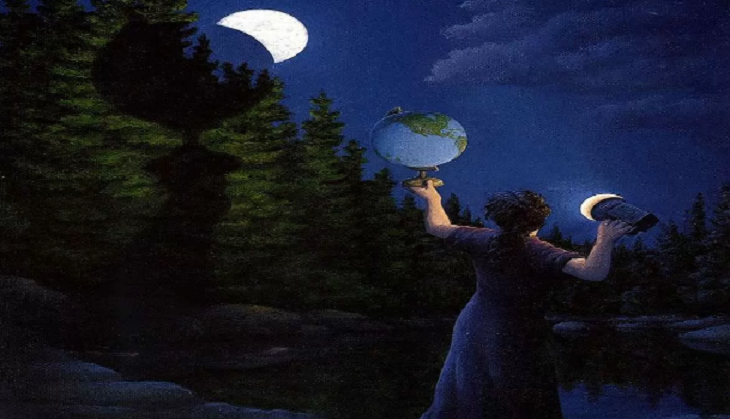 Optical Illusion Painting

If you also spot the shadow of the globe in the image then you cracked the puzzle and your eyes are also working fine. But, if you failed in solving the puzzle, then we are going to show you the hidden shadow in the image.

See it again: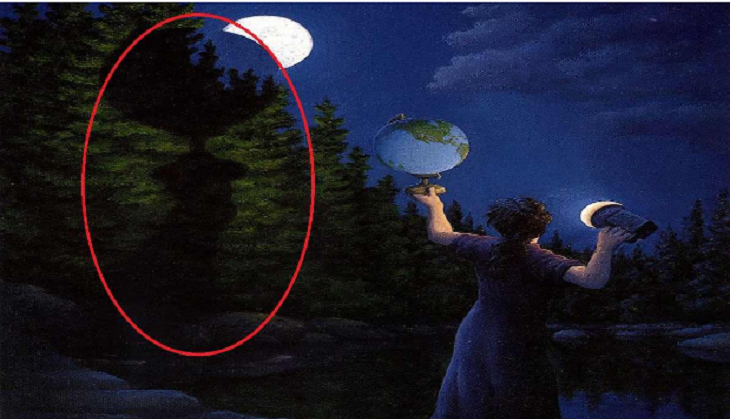 Can you spot?
Optical illusion plays with our brain and the eyes by creating imaginary things which actually not there. However, in this viral pic, the full shape moon was hiding because of the shadow, which many people failed to spot.
Also Read: We bet you can't find curved line in this viral optical illusion; see pic