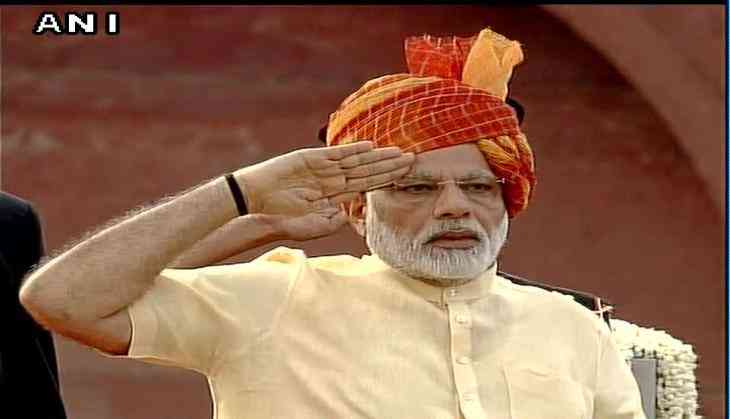 Speaking on the occasion of 71st Independence Day, Prime Minister Narendra Modi on Tuesday said that with the "festival of honesty" being celebrated across the country, a new hope has arisen in the common man.
"Today, those who looted the nation and the poor have lost sleep. This is what is motivating honest people. Today, we are celebrating the festival of honesty and there are fewer places for corruption. This brings in new belief," said the Prime Minister, while addressing the nation from the Red Fort.
Furthermore, presenting the statistics of crackdown on black money, Prime Minister Modi said that the fight against corruption and black money will continue for the bright future of India.
"The country is marching ahead with the new reforms. The government has seized more than Benami properties worth Rs 800 crore," he pointed out, adding, "Rs 1.25 lakh crore of black money has been detected. Rs 3 lakh crore has come to banking system after demonetisation. Over Rs 1.75 lakh crore under scrutiny and Rs 2 lakh crore worth of black money has reached banks."
He further said, "Three lakh shell companies were detected, while 1.75 lakh shell companies have been shut down in our fight against black money."
Talking about the GST which was rolled out on 1 July, the Prime Minister announced its success.
"GST has shown the spirit of cooperative federalism. The nation has come together to support GST and the role of technology has also helped," he said, adding, "India's transport efficiency has increased by 30% post GST."
-ANI