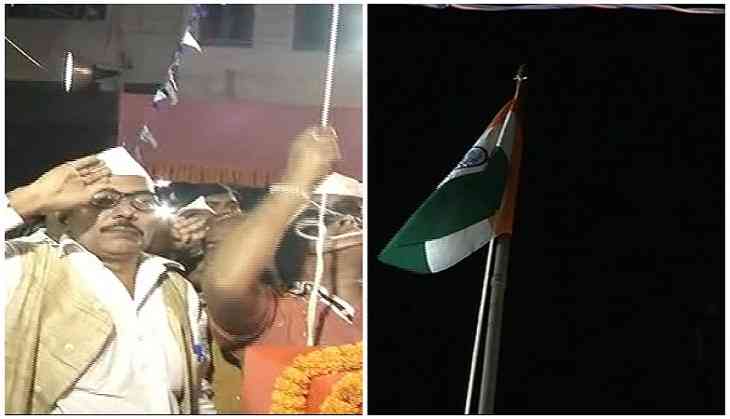 With the whole country celebrating the 71st Independence Day, residents of Bihar's Purnea gathered at the town's Augusta Kranti Jhanda Chowk to continue an old tradition of unfurling the tri colour at 12:01 a.m. at midnight.
Wherein most parts of India, the national flag is hoisted in the morning of August 15th, Purnea has a special tradition to hoist the flag right from the day of independence at 12:01 a.m. at midnight. This tradition was started by Late freedom fighter Rameshwar Prasad Singh.
When Lord Mountbatten announced India's independence, Rameshwar Prasad Singh, along with his freedom fighter friends Late Shahshul Haq and Late Ramratan Shah hoisted the flag in between the crowd of 10,000 people at the Augusta Kranti Jhanda Chowk at 12:01 am.
"It has been a long tradition and we have been continuing it. It is a very proud thing for us. It is only here and in Wagah Border that such a tradition is being followed without any fail," said a resident.
The tradition was carried forward by Rameshar Prasad Singh's descends - first by his daughter, Sulekha and now his grandson, Vipul.
On Tuesday, the tri-colour was hoisted by Vipul Prasad Singh, Rameshwar's grandson, which was followed by singing of the national anthem and a distribution of sweets.
-ANI