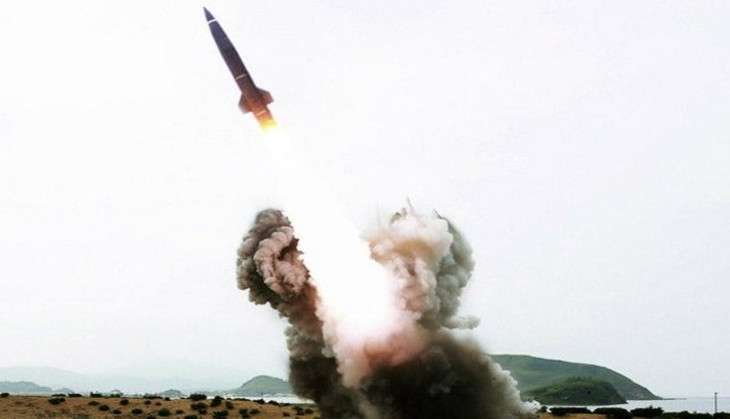 North Korea is suspected to have carried out its fifth nuclear bomb test, as an earthquake of magnitude 5.3 was detected close to its test site.
According to a South Korea's news agency, Yonhap, it was an "artificial quake".
Though, North Korea has not confirmed, but previous artificial earthquakes in that area and of that magnitude have all been nuclear tests, reports BBC.
As per reports, recent satellie imagery and intelligence also pointed out increased activity at the Punggye-ri site, where North Korea conducted its previous tests.
The US Geological Survey, which monitors global seismic activity, said 9 September morning's tremor were detected in that area and was caused by "an explosion".
According to BBC, it said it "cannot determine what type of explosion it may be, whether nuclear or any other possible type".
Friday is North Korea's National Day, which celebrates the start of the country's leadership regime.
North Korea often uses such events as an opportunity for a show of military strength.
North Korea analyst Jeffrey Lewis, at the Middlebury Institute of International Studies in the US, told Reuters the size of Friday's tremor indicated a device with a 20 to 30 kilotonne yield.
If confirmed, that would be the North's largest device to date.
As per UN sanctions, North Korea is banned from any tests of nuclear or missile technology.
But in recent months it has threatened to carry out nuclear attacks on its enemies and conducted a series of ballistic missile launches.
According to BBC:
October 2002: North Korea first acknowledges it has a secret nuclear weapons programme
October 2006: The first of three underground nuclear explosions is announced, at a test site called Punggye-ri
May 2009: A month after walking out of international talks on its nuclear programme, North Korea carries out its second underground nuclear test
February 2013: A third nuclear test takes place using what state media calls a "miniaturised and lighter nuclear device"
May 2015: Pyongyang claims to have tested a submarine-launched missile, which are more difficult to detect than conventional devices
International sanctions were considerably toughened in the wake of previous activity, but had little impact on Pyongyang's determination to be a nuclear-armed state.