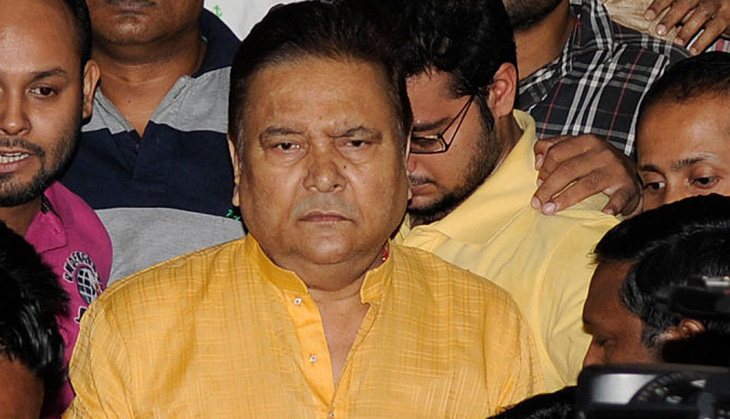 Former TMC minister Madan Mitra has lost from his constituency, Kamarhati. West Bengal Chief Minister Mamata Banerjee had faced much criticism for giving him a ticket, as he has been in jail for over two years.
Mitra is a prime accused in the Saradha chit fund case. The former state Transport and Sports minister and a close aide of Banerjee was arrested by the CBI in December 2014. The BJP had made the issue of Mitra getting a ticket a major poll plank and used it to target Banerjee.
There was a point in the day when it seemed Mitra might just win the seat as he was leading with over 1,000 votes. But soon, CPI(M)'s Manas Mukherjee took over and has been leading, till 5 pm.
Mukherjee had lost to Madan Mitra in 2011 by a huge margin of over 34,000 votes.
However, this time around his being behind the bars for over two years has reportedly resulted in his losing touch with the electorate despite his family's sincere efforts to campaign extensively on his behalf. Clearly, Mamata Banerjee's judgement hasn't worked out well, neither for the party nor for Mitra.