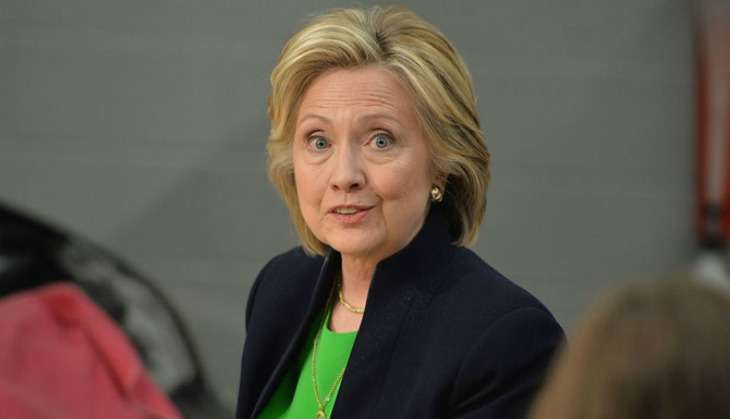 After the FBI on 28 October said it has reopened investigations into Hillary Clinton's use of private email server, she has called on the FBI to "immediately" explain its review of a new batch of emails that the investigation agency said appeared to be relevant to the previous investigation.
Addressing media on 28 October, the Democratic presidential nominee Clinton was quoted by The Guardian saying, "the American people deserve to get the full and complete facts immediately."
"It's imperative that the bureau explain this issue in question, whatever it is, without further delay," she added during a press conference in Des Moines, Iowa.
"We are 11 days out from perhaps the most important national election of our lifetimes," she was quoted saying in the report.
The announcement of the new discovered emails was made by FBI director James Comey without giving away any specifics.
"In connection with an unrelated case, the FBI has learned of the existence of emails that appear to be pertinent to the investigation," Comey was quoted in the report.
"I agreed that the FBI should take appropriate investigative steps designed to allow investigators to review these emails to determine whether they contain classified information, as well as to assess their importance to our investigation."
Earlier in July, Comey had made the announcement that FBI had closed its investigation into Hillary's emails requesting prosecutors not to seek charges in the case.
These newly discovered emails have been found on a computer seized during an investigation of former congressman Anthony Weiner.