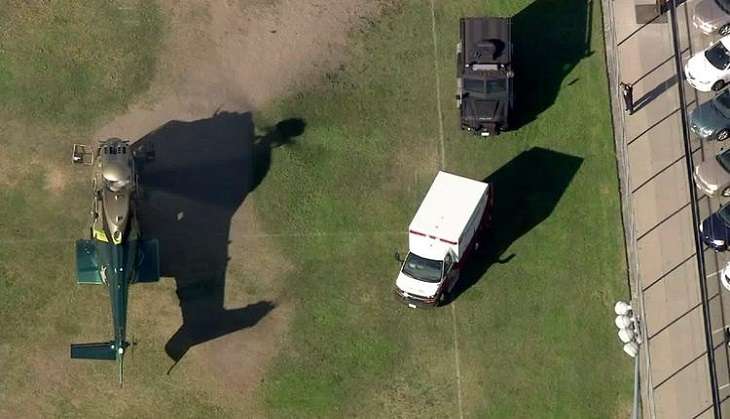 One person was killed and at least three others injured as an armed gunman opened fire near a polling station in Azusa, in Los Angeles County, on Tuesday.
The incident has prompted the authorities to put two polling sites on a lockdown.
"Situation has transitioned from active to barricade/containment... All those near scene shelter in place all others stay out of the area," the Azusa police later tweeted.
The Los Angeles Times quouted eye-witnesses as saying that the assailant was a man.
"It's very early to tell what the motive is, but it appears to be concentrated on the residential side, not at the polling station," Azusa police chief Steve Hunt told the daily.
The police chief said that the suspect was armed with an assault rifle with "a rapid fire capability," of with 20 shots were fired at the police. However, no officers were injured during the shootout. Azusa Police Officer Jerry Willison has called it "a very volatile and critical situation."

The shooter was captured and the area was evacuated. Dean Logan, the Los Angeles County Registrar has asked voter to cast their votes at a different polling booth.
According to LA Times, Slauson Middle and Mountain View Elementary schools as well as a daycare centre and preschool nearby have been put on lockdown by order of the Azusa Unified School District for a while.