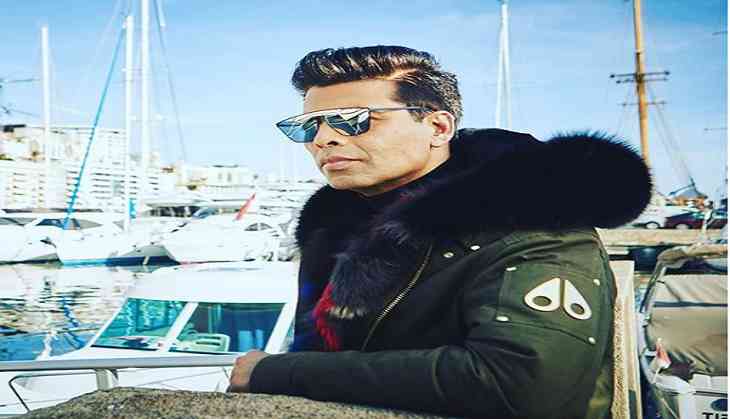 Bollywood's famous producer-director and actor Karan Johar, is these days busy in the shooting of his new Television show which is titled as 'India's Next Superstar' that airs on Star Plus. Karan, along with the director-producer, Rohit Shetty, are looking out for people who have the talent to act but do not have any connection in the industry, in the show. KJo was in the limelight a few days back when news started pouring in that Bollywood actress Kangana Ranaut, who had a rift with Karan, will be coming to the show and yet again he is in the limelight but this time not for a good cause.
As per reports by a leading media portal Aaj Tak, the director's Dharma Productions, Endemol Productions and Kamla Pasand are in trouble as a notice has been filed by the Delhi Health Department. The reason behind this is the showcase of the Kamla Pasand advertisement during the show. As per the reports, the name of Dharma Productions can be seen before the show begins and that is why the notice has been filed against the director.
If the reports are to be believed, Karan has been sent a notice for the second time for the violation of the COTPA (Cigarettes and Other Tobacco Products Act) Act and this is why he can be sent to jail for a period of 5 years and also have to pay a penalty of Rs. 2000. Not only Karan, but also the people related to the show who agreed to telecast the 'surrogated ad' were also found guilty for doing so.
ALSO READ: Salman Khan shares Welcome To New York trailer: Film to feature Karan Johar, Diljit Dosanjh, Sonakshi Sinha, Sushant Singh Rajput
Everyone had been asked for an answer within 10 days failing which a case will be registered against them by the Delhi Health Department. The show 'India's Next Superstar' is being watched by the youngsters of the nation and showing the ad of Kamla Pasand was not justified because it can have a bad impact on their mind.
ALSO READ: Reunion Confirmed! The war between Kangana Ranaut and Karan Johar comes to an end
Well, it surely is a bad news for all the KJo fans.