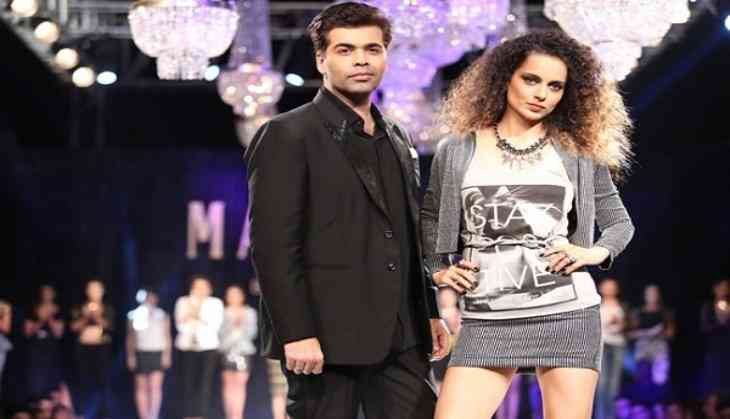 Karan Johar and Kangana Ranaut (Pinterest)
After a long battle that was fought between the B-town celebrities on 'snooty flag-bearer of nepotism', Bollywood actress, Kangana Ranaut and ace-director Karan Johar are all set to reunite again for an upcoming show on Star Plus channel.
Karan Johar has invited Kangana Ranaut as a guest for his upcoming talent hunt show which is named as 'India's Next Superstars'. Bollywood filmmaker Rohit Shetty will also be a judge on the show. According to the reports, the shoot of programme is scheduled for Thursday at a city studio.
Earlier it was all the rumors that were doing rounds but later the news got confirmed when Bollywood actress Kangana Ranaut spoke on the matter. She, during an interview given to Mumbai Mirror, said that it's her professional commitment for which she is being paid. Further, in the interview, she said, "I am looking forward to being on the show. It is a professional commitment for which I'm being paid. What is delightful is that Karan is okay with doing the show with me and seems to be slowly warming up to me".
The cold war vehemently began between the two Bollywood celebs started after Kangana graced Karan's popular talk show, Koffee With Karan on 19 February 2017 and later entangled all the other celebrities of the Bollywood industry.
Their war of words specially about 'nepotism' grabbed the attention of the nation and became the most discussed topics of the year 2017.
Now we could only say that all's well that ends well but their reunitement news will surely surprise everyone after all that nepotism brawl.