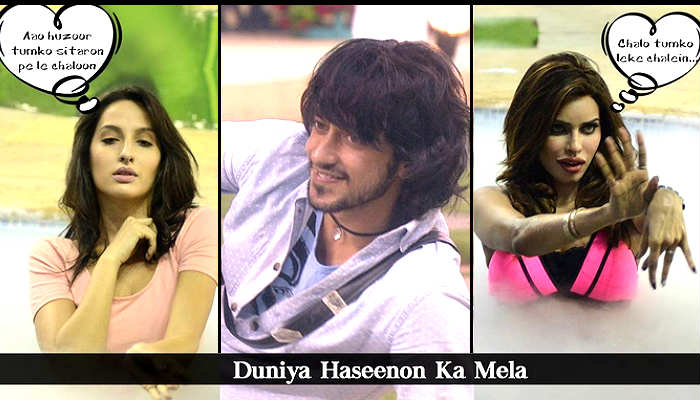 Prince Narula and Rishabh Sinha have been termed the studs of Bigg Boss Nau Double Trouble. While the two enjoy a massive fan following, they're rather popular with the ladies inside the house too.
However, it seems that Rishabh Sinha may have an edge over Prince. Prince tried to woo Yuvika Chaudhary and even asked her out before she was eliminated from the house. However, it is Rishabh who seems to be the favourite of the female contestants of Bigg Boss Nau.
Also read: Bigg Boss 9: Shocking! Mandana Karimi-Gizele Thakral share a controversial past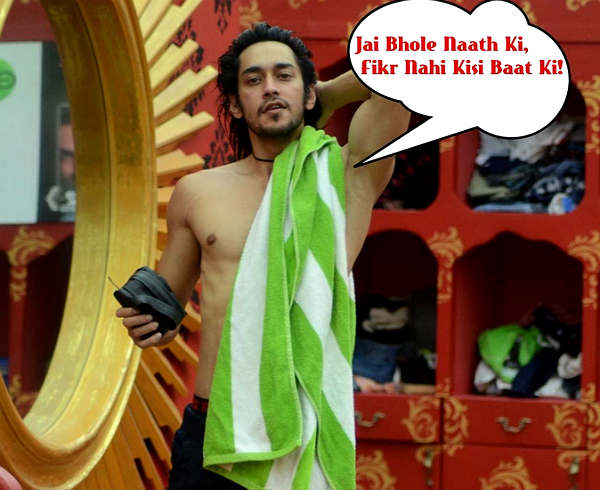 Immediately after entering the house, Rishabh became fast friends with Mandana Karimi. In one of the tasks, he played a child and asked Mandana for a kiss.
Despite the bitterness and fierce competition that the Bigg Boss house often sees, Rishabh has managed to maintain a good equation with almost all the women in the house. He also managed to win over Digagangana Suryavanshi, with whom he had a fall out before the show.
Also read: Why didn't Bigg Boss show Rochelle-Keith's reunion in the confession room?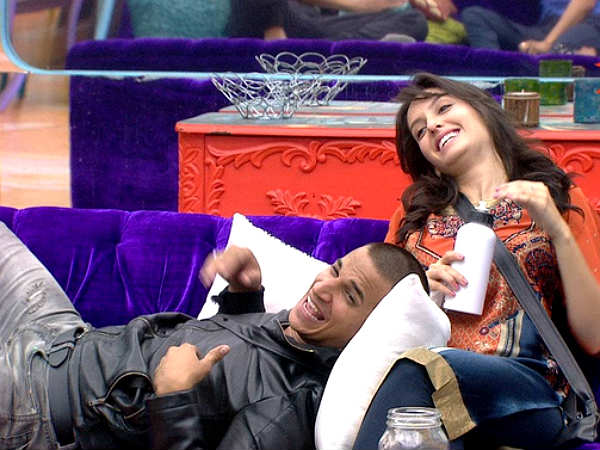 Rishabh also made it a point to support Priya Malik when the other housemates cornered her.
And now, with the arrival of two new wild card entries - Gizele Thakral and Nora Fatehi - Rishabh may just have found a new angle to entertain viewers with. While Nora seems to be more comfortable in Prince's company, Rishabh has been trying his best to impress her.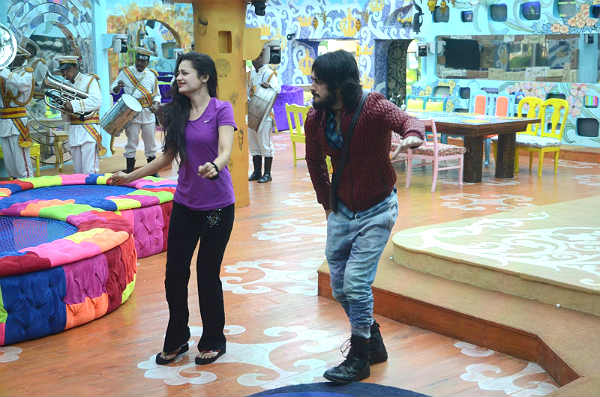 It'll be interesting to see how this rivalry between the former contestants of dating TV reality show Splitsvilla unfolds in the next few episodes.
Also read: Bigg Boss 9 promo of Shah Rukh Khan-Salman Khan Dilwale special episode out. Isn't it fantastic?