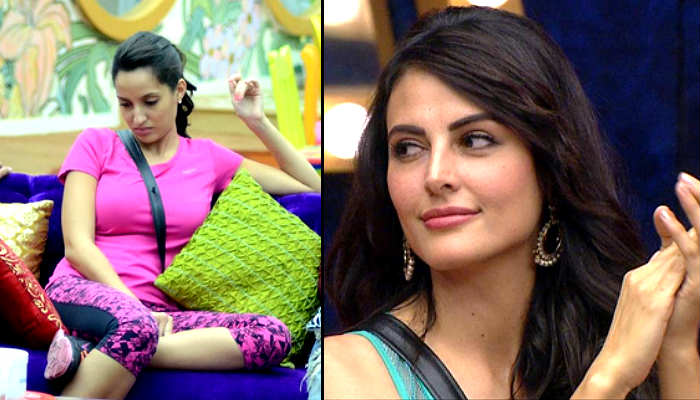 Did you think Nora Fatehi wouldn't be able to survive in the Bigg Boss 9 house? Think again! The new wild card entry has just shown that she won't go down without a fight.
The Baahubali actress entered the house a week ago and went into the good books of the "cool group" of the house, comprising members like Kishwar Merchant, Suyyash Rai, Rochelle Rao, Keith Sequeria and Prince Narula.
While Nora's chemistry with Prince is currently on everyone's lips, there's something else that will soon get viewers talking.
Also read: It's Nora Fatehi vs Gizele Thakral, but Prince Narula seems to be winning all around!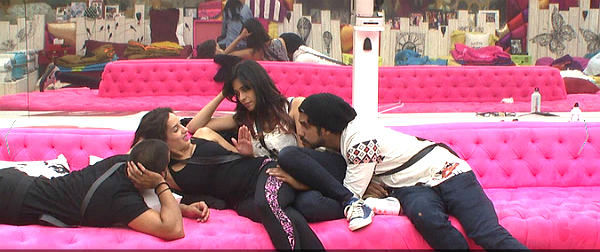 In tonight's episode of Bigg Boss Double Trouble, Nora will be seen discussing Mandana Karimi's past with her friends.
Nora will be seen talking about Mandana Karimi's marriage. Catch was one of the first to reveal that Mandana Karimi was married
Also Read: Bigg Boss Nau Double Trouble: Is Mandana Karimi married?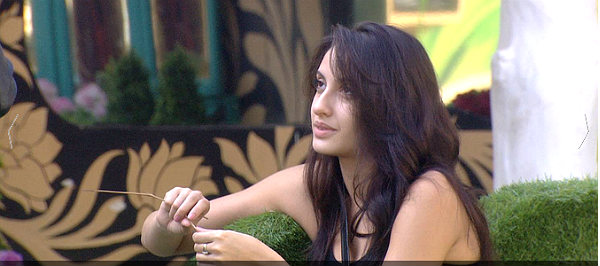 A few days ago, Mandana was seen asking Gizele Thakral to stop discussing her personal life with the housemates here. She was seen telling Gizele to let bygones be bygones. Nora will also tell the housemates how Mandana manipulated the facts of her marriage and denied the news.
Well, it seems that the contestants just can't get over Mandana!
Also read: Shocking! Mandana Karimi-Gizele Thakral share a controversial past