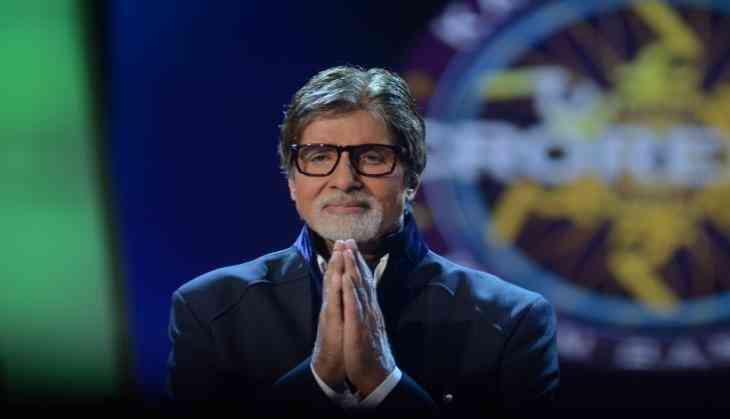 Anamika Majumdar, who belongs to Jamshedpur, will become the first contestant to win one crore in Kaun Banega Crorepati Season 9.
Anamika has completed her shooting for the show and has reached her village. On Monday night she watched the show with her entire family including her husband Satyapri Majumdar, mother Savita Basu, son Arnab and daughter Prerna.
Here is a list of questions that made Anamika millionaire. It is mostly seen that five introductory questions of KBC are easy, but Anamika was stuck at the very first question in the show. The first question for one thousand rupees was, 'What is the name of Ayushman Khurana's film that was released in 2017?'. Anamika had not seen the film, that's why she took time in answering the question. However, she remembered her daughter's talk and locked 'Bareilly Ki Barfi'.
The second question that was asked to Anamika was in which festival vermillion is played. Anamika had four options, to choose from Ganesh Chaturthi, Janmashtami, and Durga Pooja. Since she is Bengali, she responded promptly and locked Durga Puja. The third question was that Padmashree Tarla Dalal and Sanjeev Kapoor specializes in which profession, Anamika immediately told that they are specializing in cooking.
The next question was on gardening with Anamika. Anamika has a passion for gardening, so when she was asked what are the plants in these options, she did not delay in telling Sarpagandha and Ashwagandha the plant.
After this she was asked that temporary accommodation is called Dera, Kothi or Cave, Annamika immediately responded to it as Deraa. Anamika was asked in the eighth question, 'Which bird is the highest and lives with the same life partner'? Anamika was having difficulty in answering this question, she supported the audience's pole lifeline, and locked the stork.
Anamika will win Rs. 1 crore in the program, which will be telecast at 9 o'clock tonight.