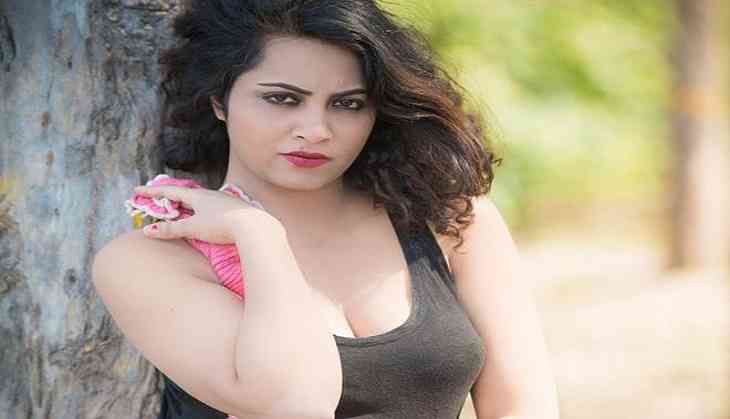 The reality show Bigg Boss is one of the most controversial yet popular shows of the small screen and there is no doubt about it. In the elevent season of the show a lot of drama had happened that began just from the very first week of the show. There is one such contestant of the show who ahs been an interesting watch throughout the game and yes we are talking about Arshi Khan.
Yet again, she has proved that she is full of surprises. In an unseen video that has been published on Voot channel, Arshi can be seen talking about her private life to Vikas Gupta and Puneesh Sharma and told them about an intersting event when her father found a packet of condom in her wardrobe. Although she referred to the condom as 'it' but it was quite evident from her chat about what she is talking about.
She told that once she was out for work when her father came to her flat in Mumbai and decided to clean her wardrobe and that is when he found of box of condom in it and later she received a call from her mother who asked her about the same and asked that since it was used, where did it come from.
ALSO READ: Bigg Boss 11: Salman Khan refuses the show's extension; know when the finale will take place
In the video she is seen saying that her mother said, "ye kya hai? Aur ye nikla hua hai aur istemaal kiya hua hai, uske andar laga hua aur ghusaa hua mila hai."
She further revealed the same night she did not went back home and stayed at a friend's place and it was only the next day that she told her father that the packet belonged to a friend of her's. Her friend too, during an interview given to International Business Times talked about the same and said in an interview, "I had to take the entire blame. Arshi Khan made me apologise to her father. I was not engaged but Arshi made me tell her father that I was and that the condoms actually were for my use with my boyfriend. As my boyfriend lives with his family, he gave the packet to me for safe keeping. This is what I was made to say by Arshi."
Further Arshi also revealed that her father again found the packet a few months back that really irritated him and that is when he didn't spoke to his daughter for over two months.
ALSO READ: Bigg Boss 11: Here is what Arshi Khan's Pune and Goa 'kaand' is all about?
For more news related to Bigg Boss 11, stay tuned!