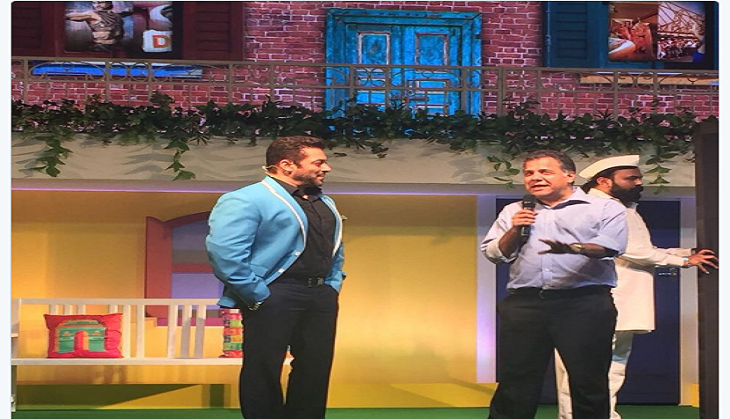 The eleventh season of the popular reality show Bigg Boss is all set to get air on 1st October, Sunday. With just a few days left for the Salman Khan's show, everyone is pretty excited about the same not just about the show but also about the fact that the actor will be hosting the show again.
Also Read: Bigg Boss 11: Here's all you need to know about the new season of Salman Khan's show
Colors' channel on which the show will be aired launched the reality show yesterday where Salman was the one who was in a jovial mood. Both the actor and the CEO of the channel Raj Nayak, opened up about the new season and told the media that this time the show will be a whole new pack of action and masala. Not only this Salman even revealed a few things about the new season.
Also Read: Bigg Boss 11: This will be Salman Khan's paycheck for the show and it's really fat
Here are 5 things that the actor revealed about the new season of Bigg Boss:
1. Salman opened about the reason why the show gets a lot of populaity in terms of TRP and the main reason was he himself. He said that the show will not get any TRP if he stops hosting the show. It was only later when he thanked the channel and the makers of the show for letting him host the show.
2. When the actor was asked about his favourite season of the show, Salman told that his favourite season is the fifth one that had contestants like Juhi Parmar, Shakti Kapoor, and Pooja Bedi. TV actress JuhiParmar was the winner of the fifth season.
Also Read: Bigg Boss 11: This ex-Roadie opens up about being a part of Salman Khan's show
3. Salman even revealed what he like about the most about the show and he said that the love-hate relationships between the participants of the show and also claimed that he would not host any other show than Bigg Boss.
4. Talking about the theme of the show which is 'padosi', he claimed that his neighbours are his parents and they are the best.
Also Read: Bigg Boss 11: The picture of the new house leaked
5. The highlight os the show became when everyone started talking about Salman's fat paycheck which was supposed to be Rs 11 crore per episode for the show. But the fun element came when Salman begged the media to persuade Colors'CEO Raj Nayak to pay him the mentioned amount. But the CEO Raj Nayak gave an epic response when he said, "Salman Khan doesn't come cheap."
Also Read: Bigg Boss 11: Here are the 15 celebrities who will be participating in the Salman Khan's show