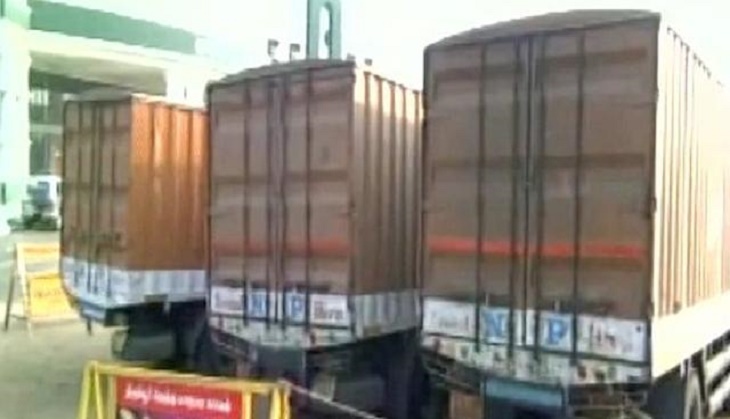 After the Election Commission officials seized Rs 570 from three containers in Tamil Nadu's Tiruppur on 14 May, the State Bank of India has claimed that the cash was in fact being ferried by the bank - as had been claimed.
The SBI said that its officials were ferrying Rs 570 crore after the RBI asked them to. The bank said that the money was meant to address a temporary cash shortage in Andhra Pradesh.
"To address a temporary cash shortage in Andhra Pradesh, the RBI has authorised transfer of Rs 570 crore from our currency chest in Coimbatore main branch to our special currency administration branch in Visakhapatnam," the bank said in a statement.
The bank said that its officials in Chennai, Coimbatore and Tiruppur are providing all support and clarifications to the EC authorities and are hopeful of quick resolution and release of cash.
The EC officials had taken three trucks, which were carrying Rs 570 crore, into custody.
EC officials said they took the vehicles into custody as the personnel accompanying the containers/trucks did not show all the necessary documents and those in the escorting cars refused to stop.
-With inputs from PTI