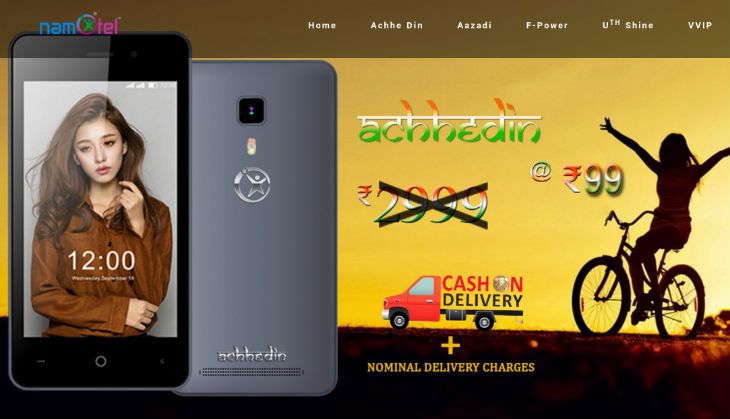 It is all over the internet and that's the trick. Just a few months after Freedom 251, the then cheapest smartphone took a dump, here's another one trying to grab your attention.
The latest smartphone to be launched with the 'world's cheapest smartphone' tag, Namotel Acche Din for just Rs 99 is making the rounds on the internet. A Bengaluru-based company, Namotel launched the phone at an event on Wednesday.
The smartphone is now available for advance booking until 25 May on their official site namotel.com, according to the main promoter of the company, Madhav Reddy.
However, to purchase the smartphone online, buyers will first have to register on bemybanker.com by paying Rs 199. This site will generate a password and user id which will be used to log-in on namotel.com.
Tempted to book the phone? Here's why you should reconsider:
1) It could turn out to be just another fiasco like the Freedom 251, where thousands of people registered to buy the smartphone and later it turned it was a fraud.
2) Originally, the phone was listed at Rs 2,999 but now it will be available for this discounted price.
3) The website where you can register the phone is already down and keeps coming up for some seconds and crashes again. Quite possibly due to the heavy traffic that such websites get after making such announcements.
4) The domain name Namotel was registered on 1 March, 2016. Also, the company officials state that there smartphones are under the 'Make in India' initiative. These will exclusively be offered only to Indian citizens in the country with valid Aadhaar Cards.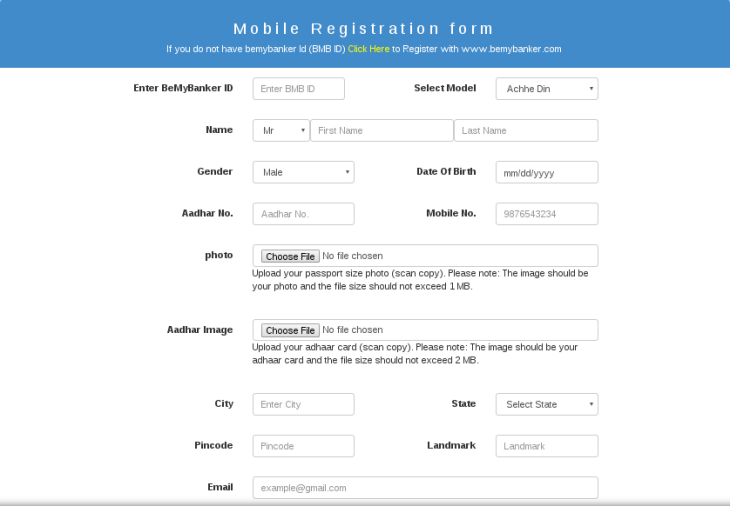 5) The promoter of the company has earlier worked at Axis Bank as a Relationship Manager and has no experience or background in this industry at all.

6) You will have to make an extra payment of Rs 199 to get the handset delivered at your doorstep. It means the advertised price is not all you need to pay to get the handset.

And, why have a Chinese model as the phone's background if the phone is Made in India? Weird, isn't it? The story is as tangled as that of Freedom 251...