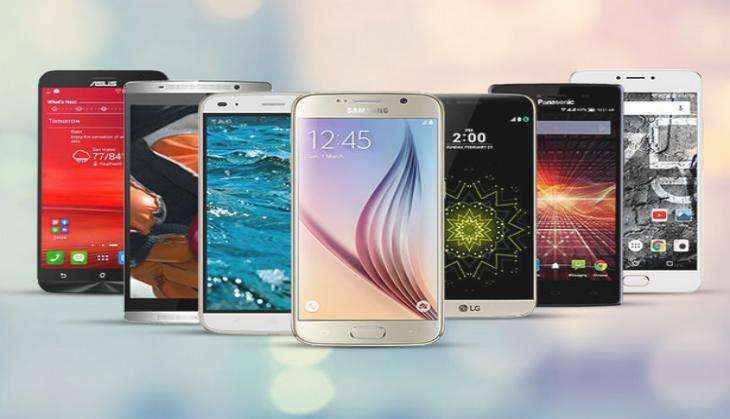 Reliance Jio's 4G Preview offer - which provides access to free 4G internet, VoLTE voice-calling, video-calling and SMS for 90 days - has been extended to a number of other smartphones.
While the offer was previously limited to the Reliance LYF smartphones, it has now been thrown open to gadgets from Asus, TCL, Alcatel, Samsung, LG, Panasonic, Micromax and YU.
A total of nine smartphones will now support Reliance Jio Preview offer, the company confirmed.
Also Read: Reliance Jio rolls out invitation for preview offers

"Modern Trade outlets and prominent multi-brand stores" with a Jio counter will also have the SIM available," Reliance confirmed on its website.
Features of the Jio 4G-LTE
1. Jio's 4G-LTE services will provide unlimited HD Voice and video calls.
2. Unlimited SMS, unlimited high-speed data.
3. Access to free Jio Premium apps such as JioPlay, JioOnDemand, JioBeats (Music), JioMags, JioXpressNews, JioDrive, JioSecurity, and JioMoney. 4. JioOnDemand offers access to movies, TV shows, live TV etc.
The Jio Preview offer is also available with the JioFi device, which is priced at Rs 2,899 and can provide WiFi hotspot for 10 phones.
Mukesh Ambani, Reliance Industries Limited Chiarman has said that Reliance Jio is expected to do a commercial launch of its network in the 'coming months.'
Also Read: Download a movie in 3 minutes. This and more on Reliance Jio

JioFi device can provide WiFi hotspot for 10 phones Photo: jio.com
Phones which will support 4G-LTE services
Micromax phones
Canvas Pulse 4G, Canvas Nitro 4G, Canvas Knight 2, Canvas 5, Canvas Evok, Canvas 6 Pro,Canvas 6, Canvas Blaze 4G, Canvas Fire 4G, Canvas Fire 4G plus, Canvas Xpress 4G, Canvas Blaze 4G Plus, Canvas Pace 4G, Canvas Mega 4G, Bolt Selfie, Canvas Mega 2, Canvas Unite 4, Canvas Fire 6, Canvas Sliver 5, Canvas Juice 4G, Canvas 5 Lite, Canvas 5 Lite Special Edition, Unite 4 Pro, Canvas Play 4G, Canvas Amaze 4G, Unite 4 Plus, Canvas Tab
YU phones
Yu Yuphoria, Yu Yureka, Yu Yutopia, Yunique, Yuphoria, Yureka Plus, YU Note, Yureka S, Yunicorn
Asus phones
ZenFone 2 Laser (ZE550KL), ZenFone 2 (ZE551ML), ZenFone Max (ZC550KL), ZenFone 2 Laser 5.0 (ZE500KL), ZenFone 2 (ZE550ML), ZenFone Selfie (ZD551KL), ZenFone 2 Laser (ZE601KL), ZenFone Zoom (ZX551ML), ZenFone Go 5.0 LTE (T500), ZenFone 3 ZE552KL, ZenFone 3 Laser (ZC551KL), ZenFone 3 (ZE520KL), ZenFone 3 (ZS570KL), ZenFone 3 (ZU680KL)
Panasonic phones
Eluga L, Eluga Switch, Eluga Icon, T45, Eluga I2 ( 1GB ), Eluga L2, Eluga Mark, Eluga Turbo, Eluga Arc, Eluga I2 2GB, Eluga I2 3GB, Eluga I3, Eluga Icon 2, Eluga A2, Eluga Note, P55 Novo 4G, Eluga Arc 2, P77
Alcatel phones
POP3, POP Star, POP4, OneTouch X1, Pixi 4 -5
TCL phones
TCL 560, Pride T500L, FIT 5.5, TCL 562
Samsung phones
Grand Prime 4G, Galaxy J1, Galaxy J2, Galaxy J7, Galaxy J5, Galaxy S 5 Plus, Galaxy A5, Galaxy A7, Galaxy Core Prime 4G, Galaxy S6, Galaxy J3 (2016), ON7, Galaxy A8, Galaxy S6 Edge, ON5, Galaxy Note 5, Galaxy Note 4, Galaxy Alpha, Galaxy S6 Edge Plus, Galaxy Note 4 Edge, Galaxy Note 5 Duos, Galaxy S5 Neo, S7, Galaxy A5 (2016), Galaxy A7 (2016), S7 Edge, A8 VE, J5 (2016), J7 (2016), ON5 Pro, ON7 Pro, Galaxy J2 (2016), J Max, Galaxy A9, Galaxy A9 Pro, Galaxy C5, Galaxy C7, Galaxy J2 Pro, Galaxy Note 7
LG phones
K332 (K7 LTE), K520DY (Stylus 2), K520DY, H860 (LG G5), K500I (X Screen), K535D (Stylus 2 Plus), LGH630D (G4 Stylus 4G) & LGH 442 (LGC70 Spirit LTE)
How to get a Reliance Jio Sim:
1. Download & Open MyJio App from Play Store
2. Tap on Get Jio SIM on the Banner
3. Tap on Agree & Get Jio offer
4. Select your location from the drop down
5. Read through the steps and click on Next
6. Offer Code can be viewed on the screen. Note down your offer code.
7. Check the required documents for submission and visit the nearest Reliance Store.