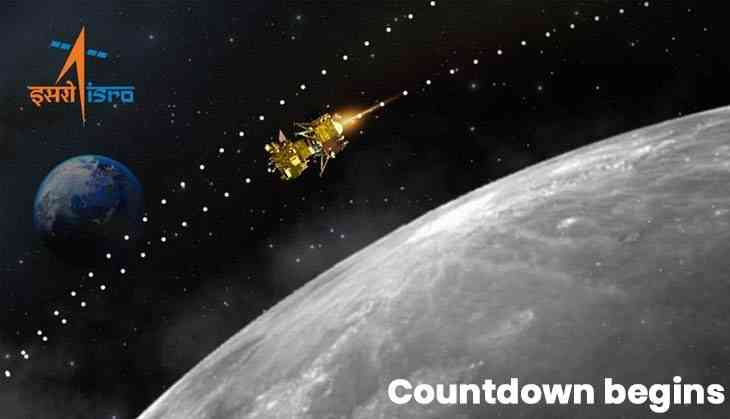 ISRO's billion dream project Chandrayaan-2 is all set to create history as Vikram lander will make a soft landing on the lunar surface in the early hours of Saturday (September 7).
As per ISRO, "the Lander is scheduled to powered descent between 0100 - 0200 hrs IST on September 07, 2019, which is then followed by touch down of Lander between 0130 - 0230 hrs IST."
Watch this video to find out more about Vikram — Chandrayaan 2's Lander — and the different stages of its journey to the Moon's south polar region! https://t.co/2qBLe0T710#ISRO #Moonmission #Chandrayaan2

— ISRO (@isro) September 5, 2019
Therefore, Vikram lander is scheduled to make its soft landing between 1:30 am to 2:30 am.
Vikram landing will be followed by the Rover-Pragyan which is to be rolled out between 5:30 am to 6:30 am.
The crucial landing of Vikram will be carried out by at least eight onboard equipment in a coordinated manner.
The name Vikram was given after the father of Indian space research programme Dr Vikram A Sarabhai. It will be landed in a high plain between two craters at a latitude of about 70 degrees South of the moon.
Also, the lander carries three scientific payloads to conduct surface and subsurface science experiments.
If Vikram landing gets successful then India will become the fourth country after Russia, the USA, and China to achieve a soft landing on the moon. But, India will be the first country which has launched its mission to explore the unexplored region of the lunar i.e. south pole.
As per the statement released by ISRO, "On 4th September, the second de-orbiting maneuver for Chandrayaan-2 spacecraft was performed successfully at 0342 hrs IST as planned, using the onboard propulsion system. The duration of the maneuver was 9 seconds.
#ISRO
The second de-orbiting maneuver for #Chandrayaan spacecraft was performed successfully today (September 04, 2019) beginning at 0342 hrs IST.

For details please see https://t.co/GiKDS6CmxE

— ISRO (@isro) September 3, 2019
The orbit of Vikram Lander is 35 km x 101 km. Chandrayaan-2 Orbiter continues to orbit the Moon in an orbit of 96 km x 125 km and both the Orbiter and Lander are healthy."
Chandrayaan 2 has covered a distance of about 3.844 lakh km between Earth and the Moon before the landing.
Also Read: Mission Chandrayaan 2: Vikram, Orbiter extend good wishes to each other