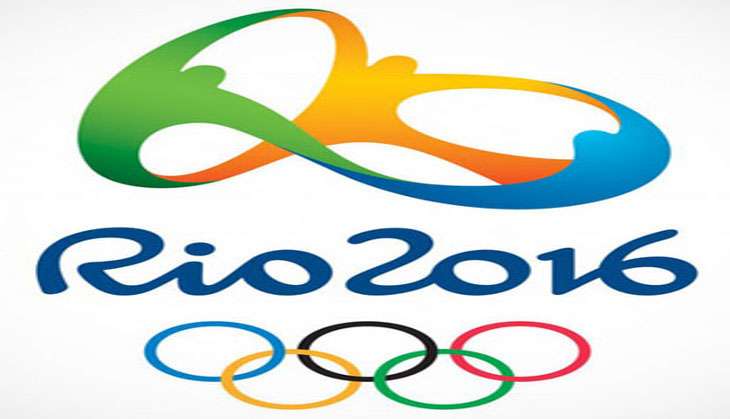 "Everyone pees in the pool." No. We are not saying this. Decorated Olympian athlete of all time, Michael Phelps admitted it.
Phelps confessed something that most of us probably do, but do not admit to doing.
Michael Phelps, who ended his career with his 23rd Olympian Gold Medal responded to comments made by fellow swimmer Ryan Lochte, who caused controversy back in 2012 when he reportedly said that he had once urinated in a pool during one of his warming up sessions.
"I think everybody pees in the pool...it's kind of a normal thing to do for swimmers. When we're in the water for two hours, we don't really get out to pee," Phelps told Wall Street Journal. That's some honesty.
Since 2016 Summer Olympics in Rio began, there's been a lot of talk. About everything. Basically everything leading up to the 2016 Summer Olympics has been written about.
But behind the scenes there is another story of the athletes' lives. Everyone knows who won, who lost. What many do not know is what actually goes on at the Olympic Village, apart from sports. As the American soccer goalkeeper, Hope Solo describes it, "If you don't have discipline, the village can be a huge distraction."
Tinder
What are they doing when not in their gruesome training sessions? Tinder! Turns out, the bored Olympic athletes are using tinder to hook up in their free time at the Olympic village.
Tinder spokeswoman Rosette Pambakian admitted during an interview to a leading daily that the usage has skyrocketed in Rio de Janeiro. Hundreds of Rio Olympic athletes are active on Tinder. In fact, US Swim legend Ryan Lochte admitted to matching up with some gorgeous women on Tinder.
Sex. Lots of it!
Photo: AFP PHOTO / CHRISTOPHE SIMON
Sex is apparently a stress buster for these gorgeous looking athletes at the Olympic village. It is one of the way the athletes look to escape the pressures of competition inside the village.
"I've seen people having sex right out in the open. On the grass, between buildings, people are getting down and dirty. There's just a lot of sex going on at the Olympics," USA goalkeeper, Hope Solo told AS.
There's more. ESPN reported that six athletes allegedly had group sex back in 2010 Vancouver games.
So many condoms
At this year's Olympics in Rio, 450,000 condoms are being given out. Yep, 450,000. Which is approximately 42 per athlete. That's a lot. In fact, the committee tried to make it as easy as possible for the athletes to get their hands on as many condoms as they need. A man named Eric became a social media sensation after a picture of him carrying a bag full of condoms went viral.
Photo: Twitter
While some social media users even described his job as the best job in the world, some said, few super heroes do not wear capes.
More than a medal
Photo: AFP PHOTO / Odd ANDERSEN
Olympic engagements! Yes, that's a thing now. Chinese diver He Zi, not only won a silver medal in Rio 2016 but also got engaged. As magical as it sounds, He Zi's boyfriend and fellow diver Qin Kai got on his knee and popped the question soon after He accepted her medal. It was not only He who got her movie-like proposal. Brazilian Rugby player Isadora Cerullo was also surprised by her girlfriend Marjorie Enya, who actually went on the pitch to propose to her.
Olympic village is one interesting village!