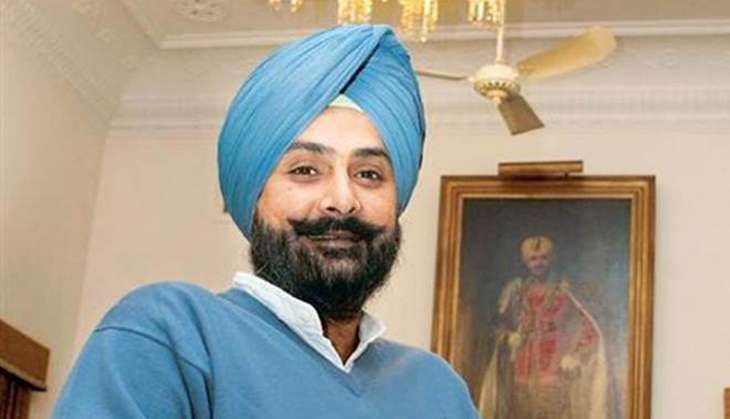 Before Sakshi Malik and PV Sindhu's medal-winning feats, India had had a rough time of it at the Rio Olympics. The biggest disappointment came from the 12-member strong shooting contingent, which failed to produce a single medal, despite boasting of some of the top athletes in their respective events in the world.
National Rifle Association of India (NRAI) president Raninder Singh was present there for every shooting match India took part in. He saw this failure first hand, and now that he's back in India, he's promising a full independent review of the failure, and says his federation wants to shift its focus immediately to the next Asian Games and the Tokyo 2020 Olympics.
Here are excerpts from his conversation with Catch:
India sent its biggest shooting contingent yet to an Olympics. Yet, we returned empty-handed. What, according to you, went wrong?
Yes, we came back empty-handed. But if you look at the scores and the performances, it wasn't so bad. We had two finalists, five athletes who came within one position of reaching the finals. If you see, a lot of our athletes were losing out in the last series of the qualification rounds.
So, what went wrong? It's difficult to say. We've set up an independent inquiry commission under the chairmanship of Abhinav Bindra, which will submit its report in two or three weeks.
But off the cuff, I can tell you one thing - this issue of allowing athletes to use private coaches in the build-up to the Games is something that needs to be looked at. If you train under one coach and one technique for a long period, then suddenly you break that and go to a new thing, it has to be counterproductive. We took up this issue with the athletes, but at the end of the day, you've got to support their wishes. We have to see how we go about it in the future.
There's no doubting Bindra's credentials, but don't you think it's unfair that an athlete who took part in these Games and was part of that collective failure is heading the inquiry?
First, he is is chairman of the International Shooting Sports Federation's Athletes' Commission. His commission has been selected by IOC president Thomas Bach as the best-run among all sports.
Second, he's retired.
Third, there are many aspects he's going to look at - is there something wrong with the NRAI? How must we interact with the Army when it comes to needs of the Army shooters? What about the influence of the government's TOP Scheme in preparing for the Games? He's going to make recommendations for a superior performance.
Talking to the other 11 shooters and passing judgement on them is not for him, because he's a member of that team. The other three members of the committee will look at that aspect. We've already made that very clear with him.
Indians have come to expect great things of our shooters, given their performances at the top level over the last decade or so. But the way they got so close and missed out, do you think the age-old problem of mental preparation is still unresolved?
Look, it's a combination of mental, technical and physical training, and it's difficult to monitor things when athletes are working with private coaches. But one thing that was pretty clear to me was that there was an endurance issue with a lot of athletes - because our athletes were among the top four-five in the first four series of shots, and then faded away towards the end. If it happens to one person, you don't think much about it, but this became a trend.
A lack of endurance may mean any combination of these three kinds of training, and we'll go into detail in our inquiry.
Now the focus will obviously shift to Tokyo 2020 and beyond. As the head of the NRAI, what do you think you need to do to return Indian shooting to the top, and ensure some medals?
The federation and the inquiry commission need to work hand-in-hand. If the commission finds that the federation is responsible in any way, the federation has to answer for it. If the commission finds that there was something wrong with our coaching set up - you see, you've got to fix responsibility first. Without acknowledging that something is wrong, how can you fix it?
Something WAS wrong. At that level, you cannot just let it fly. You cannot be so near and yet so far in so many cases. We have to tweak things progressively, and focus on the Asian Games and the road to Tokyo 2020.
Do we need high-performance managers for each section? What responsibilities should they have? What transparency do coaches have to provide? We have to answer all these questions - we can't leave things to luck.
As a sportsperson and an administrator yourself, is there any advice you have to offer to your colleagues in other federations?
I'm no one to offer advice, because my federation hasn't produced medals. But as a colleague of theirs, I would suggest that we all take responsibility. There's no point sweeping issues under the carpet.
We have to support the athletes' requirements in a timely and correct manner. In shooting, we have done that. But at the end of the day, it's not me who's shooting, it's Manavjit Singh Sandhu. The athletes also have to own up and analyse why they didn't succeed.
There needs to be no recrimination - they gave it their best shot, they are despondent and dejected because they haven't succeeded.
We have to give them a hug, put the confidence back in their spines and get them back out there in the front line.
More in Catch
7 ways India can ensure a better showing at Tokyo 2020 Olympics
Sindhu didn't lose the gold, she WON the silver. Now on to bigger things
Farewell, Abhinav Bindra! Your legacy is so much more than the Beijing gold