The 2016 Summer Olympics, taking place in Rio de Janeiro, Brazil, is upon us. From 5 to 21 August, athletes from around the world will compete against one another to earn medals for their respective nations. Even a 10-member team of refugees is set to compete under the Olympic Flag.
While we look forward to the upcoming games, with India sending their largest ever contingent of 121, let\'s look back at the 24 medals previously won by Indians in a chronological order.
Two of these medals were won by Norman Pritchard in the year 1900 and have long been disputed as to whether he competed under the Indian flag or the United Kingdom flag. He won two silvers in the 200m and the 200m hurdles races.
02
1928 Amsterdam-1956 Melbourne
The 1928 Amsterdam Games marked a brilliant run of 6 consecutive gold medals for the men's hockey team. India defeated Netherlands (1928 Amsterdam), Japan and USA (1932 Los Angeles - an Olympics with only three field hockey participants), Germany (1936 Berlin), Great Britain (1948 London), Netherlands (1952 Helsinki) and Pakistan (1956 Melbourne).
Besides India's gold medal in hockey, there was another athlete, who went against all odds and won a bronze medal for India. Khashaba Dadasaheb Jadhav, born in Satara, Maharashtra, was the first individual athlete to win any sort of medal at the Olympics. He won the bronze in the Men's Freestyle Bantamweight. This was also India's first medal as an independent country
Pakistan's men's field hockey team broke India's run of six consecutive gold medals for their country's first ever medal. Pakistan beat India 1-0 with a goal from Naseer in the 6th minute. India had to contend itself with the silver medal.
Fast-forward four years and in Tokyo, India got sweet revenge in hockey on their arch-rivals Pakistan by winning 1-0.
India beat West Germany 2-1 for the hockey bronze medal. Indian athletes participated in a couple of other events but none of them were close to winning medals. Praveen Kumar in the hammer throw, and Karni Singh and Randhir Singh in shooting were closest.
41 competitors from India made it to Munich. Again, it was the field hockey team that did India proud with a bronze medal. A number of athletes - Sriram Singh and Rajinder Kohli in 800m, Mohinder Gill Singh in long jump, Chander Narayanan in boxing, Anil Mondal in weightlifting - competed, but again, none were close.
This is the last time India won a gold in hockey. It was India's eight gold medal - a record - with India beating Spain 4-3 in a thrilling final. This was the Olympics where women's hockey was hosted for the first time. India finished fourth there. PT Usha was expected to do well but she couldn't advance from her heats in the 100m. The Indian basketball team also participated in the Olympics.
It wasn't until 16 years later, in Atlanta, that India won a medal at the Olympics again. This time, it came from an unlikely athlete. Leander Paes, one of India's top tennis players, came up against eventual gold medallist Andre Agassi in the semi-finals and stood second best there. In the bronze medal match, Paes defeated Fernando Meligeni of Brazil and ensured India a walk away from Atlanta with at least a single medal.
Unfortunately, Paes and Mahesh Bhupati came up short in the men's doubles competition, losing to Todd Woodbridge and Mark Woodforde in the second round.
65 participants. 1 bronze medal. That was India's record down under in Sydney. India barely had any chance in a number of events they participated in - Pullela Gopichand lost in round of 16 in Badminton, Gurcharan Singh lost in the quarterfinal of boxing, Leander Paes lost in the first round to Mikael Tillstrom of Sweden - and the field hockey team finished seventh.
In weightlifting though, Karnam Malleswari of Andhra Pradesh brought home a glorious bronze medal to ensure India didn't go home empty handed.
In 2004, India won just the one medal. In the men's double trap event, Rajyavardhan Singh Rathore scored a brilliant 179 to snatch the silver away from Wang Zheng of China by a single point.
A gold and two bronze medals. Indian athletes did the nation proud with a couple of spirited performances - led by shooter Abhinav Bindra. Bindra won the gold medal in the men's 10 m air rifle event while the two bronzes came from Vijender Singh in boxing (he's now turned professional and even won his first title) and Sushil Kumar in wrestling. Saina Nehwal lost in the badminton quarterfinals, while Mahesh Bhupati and Leander Paes lost in the tennis quarterfinals to Roger Federer and Stan Wawrinka.
This has been India's best performance at a single Olympics ever. The scorecard read: 2 silver and 4 bronze. Sushil Kumar did India proud in back-to-back Olympics, this time, with a silver medal. Vijay Kumar won the the silver in the men's 25 m rapid fire pistol competition. Gagan Narang won a shooting bronze. Saina Nehwal came back strong to win the bronze in badminton, Mary Kom won a bronze in boxing and Yogeshwar Dutt a bronze in wrestling.
With 121 athletes, India is sending a record number of participants to Rio. There is hope that India will improve upon their record haul of 6 medals at the London Olympics
four years ago. So, with barely a couple of weeks left,
here's a look at a couple of Indians who have the highest chance of winning a medal.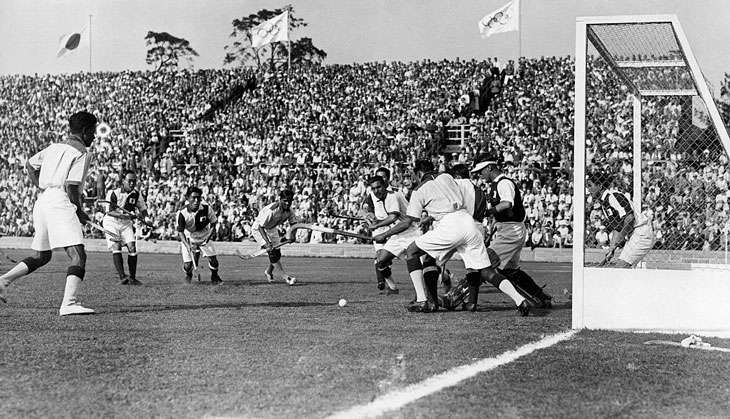 ullstein bild via Getty Images
Rai is competing in both the 10m air and 50m rifle events and in recent times, has been setting the world on fire. Just a couple of weeks ago, he won the bronze medal men's 10m air pistol event at the shooting world up. He is ranked second in the world in the 50m pistol event and third in the 10m air pistol event.
Competing in the mixed doubles tennis event, these two are at the peak of their game. Sania is the world number one in women's doubles while Rohan has kept his top ten rank in men's doubles pretty consistently. There is hope over there.
16
Babita Kumari and Vinesh Phogat
Our other main hope lies with two female wrestlers, Babita and Vinesh in the women's freestyle 48 kg and 53 kg event respectively. They've done the nation proud in recent times and secured a silver medal.
A constant performer in the world of badminton, Nehwal has a huge chance of winning at least a bronze, if not a silver. She has knocked off some high ranking opponents in recent times at different events.
The women's team surprised all by putting up a great time in the last qualifying event for the Olympics. Even more impressive were the men, who put up the second best time among all teams in 2016.
The golfers have a chance of winning for one sole reason. The reason being that many of the top athletes have withdrawn due to the advent of Zika virus.
In boxing, our hopes lie with Vikas Krishnan Yadav in the middleweight category. London may have been disappointing for Yadav but he has a solid chance of redemption at the 2016 Rio games.