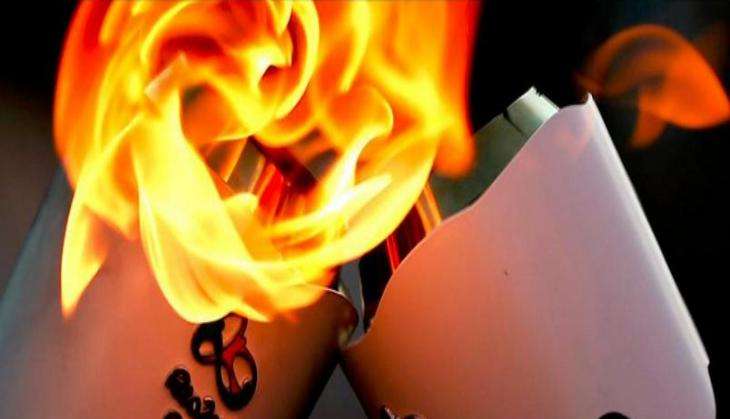 The most-awaited sporting event of the year is finally here! The Olympics will kick off in Rio de Janerio on 5 August.
Those watching the opening ceremony in India can catch the broadcast at 4:20am on 6 August.
The opening ceremony marks the start of 17 days of some edge-of-the-seat sporting action courtesy some of the best athletic talent from across the world. Over 10,000 athletes from 206 nations and a team of refugees are currently in Rio to participate in the 42-event sporting extravaganza.
The opening edition of the 2016 Rio Olympics is set to be unique as it boasts a number of firsts. From a first-ever team of athletes who are refugees to a first-time transgender performer, here's your sneak peek at the opening ceremony:
1. The ten refugee athletes, who will represent the over 60-million strong refugee community around the world, will take center stage at the opening ceremony. The Refugee Olympic Team (ROT) will lead the Olympic march and will march ahead of host nation Brazil, in a break from Olympic tradition.
2. Soccer legend and Brazil's biggest sporting icon, Pele, will light the Olympic flame.
Pele
3. Transgender model Lea T is expected to make an appearance at the ceremony. While the details of her participation have not been revealed, Lea T will be the first transgender person to be included in an Olympics opening ceremony.
Lea T
4. Brazil's best known faces are expected to make an appearance at the glitzy opening ceremony. Fernando Meirelles - of Oscar nominated City of God name - will join fellow filmmakers Andrucha Waddington and Daniela Thomas to accompany Brazilian supermodel Gisele Bundchen at the opulent ceremony.
Gisele Bundchen
5. After James Bond Daniel Craig's parachute entrance in the 2012 London Olympics, Dame Judi Dench will regale viewers at Rio this time around. Dench will recite a poem by Carlos Drummond de Andrade, which translates into Flower and Nausea, where she will be joined by Brazilian actress Fernanda Montenegro.
Judi Dench
6. Brazilian music legends Caetano Veloso and Gilberto Gil are expected to perform at the ceremony. The two became political icons after they were jailed and exiled from the country for speaking against Brazil's former military dictatorship.
Caetano Veloso and Gilberto Gil
7. Twelve-year-old rapper MC Soffia, who has also written songs against racism, will also be at the ceremony.
8. The opening ceremony is expected to be peppered with samba performances that will showcase the culture and diversity of Brazil.
Samba dancers