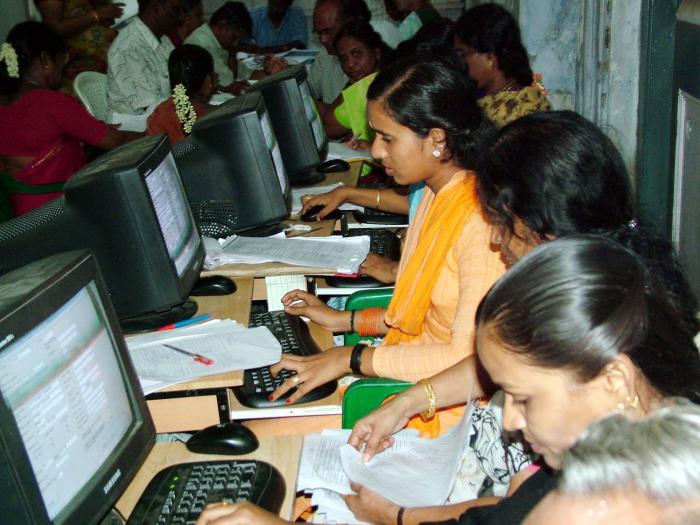 In a fresh controversy, reports are surfacing from the BJP-ruled Chhattisgarh that a Class X textbook not only promotes patriarchy but is also misogynist in nature.
According to media reports, the social science textbook says 'working women are one of the causes of unemployment in the country'.
The textbook has been published by the Chhattisgarh Board of Secondary Education.
The matter has come to light after Soumya Garg, a teacher in tribal Jashpur district confronted the state government over the issue and petitioned the state women's commission as well.
Garg has questioned whether the percentage of unemployment was measured on parametres that kept only men in mind. She also said that women had as much a right to jobs as men.
Garg has, however, not received any reply from the women's commission to the letter she had written a month ago. Reportedly, the commission will personally write to Chief Minister Raman Singh and Education Minister Kedar Kashyap to consider the matter.