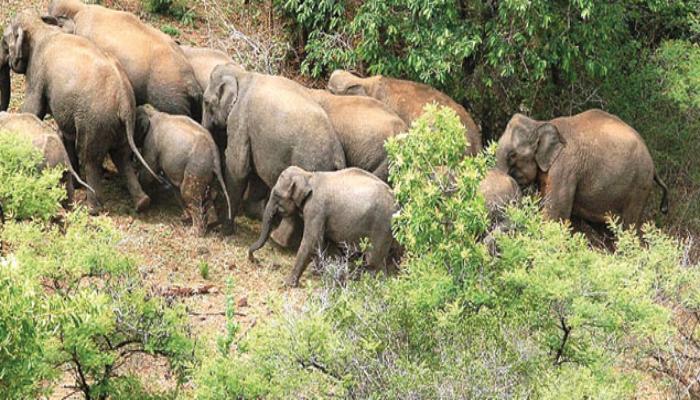 In the past one week, wild elephants in Chhattisgarh caused havoc and ransacked over 30 houses in Ambikapur-Wadrafnagar area.
Fearing for their lives, many villagers have left their homes and are living under the open sky. Recently, the crushed body of a farmer was found by Mahuli-Belsar villagers. With the death of this farmer, the toll has mounted to 50 this year.
On 29 November, another farmer died after he was attacked by an elephant. Furious with the persistent elephant menace, villagers of Mahuli-Belsar detained the forest guard and officers for more than 10 hours when travelled to the village for conducting a survey.
They were released after the intervention of top-level officers. State administration officials too have assured the villagers that they will look into the matter.
As per official records of Chhattisgarh Forest Department, in 2010-12, the average deaths per year was 25-30. In 2015, the number has doubled and has pushed the forest department on the back foot. The death toll has also created an additional pressure to introduce a more effective program to overcome this elephant menace.
According to the Additional Principal Chief Conservator of Forest Wild Life, KC Bebarta, till date more than 50 people have been killed by elephants. He added that around 350 to 400 wild elephants are roaming in 12 districts of the state which includes non-elephant areas too.
Bebarta has claimed that the state government is trying its best to reduce the number of man-elephant conflicts but hasn't been able to overcome the problem as the elephants continuously move from Odisha to Chhattisgarh to Jharkhand.