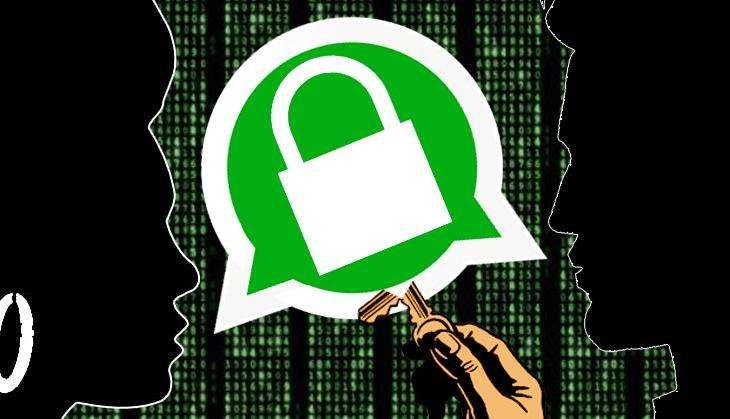 I don't know about you, but I am pretty happy with the Supreme Court's decision to dismiss the petition seeking a ban on WhatsApp. Not just because I am an avid user of the hugely popular web-based messenger, but also because the trashing of the petition amounts to a thumbs-up for privacy.
The petition, filed by 27-year-old RTI activist Sudhir Yadav, was against WhatsApp's default end-to-end encryption feature that was introduced this April.
What it essentially means is that it is now virtually impossible for anyone to intercept private conversations on the messenger, even for Facebook, the company that owns it, or governments anywhere.
Yadav's contention was that this encryption makes it impossible for the government to intercept communication between criminals, especially terrorists.
Also read: SC to hear PIL on banning messaging apps like WhatsApp for security reasons
According to him, government will take hundreds of years to encrypt a single message protected by WhatsApp's 256-bit encryption and that will aid terrorists.
Apart from WhatsApp, Yadav's petition mentioned other similar applications like Viber, Telegram, Hike and Signal that also had this problem.
Thankfully, the top court has dismissed the petition and has asked the petitioner to approach the Telecom Disputes Settlement and Appellate Tribunal (TDSAT) on the issue.
The end-to-end encryption feature, widely employed by web-based mobile applications, has ensured protection of our private conversations. In this day and age, our private lives depend extensively on these conversations with friends and family on messengers and email, exchanged on a daily basis.
Knowing that such conversations are open to others, be it a private company or a government, puts me at constant unease and the assurance that no one can eavesdrop is major comfort.
Remember all those times when Google gave you an alert reminding you that you were late for your appointment? Did you not feel bugged that Google had read the email between you and whoever you were supposed to meet?
That's exactly why you need encryption.
Google still doesn't provide it. Gmail is unprotected, which is why the so-called 'smart email' service even suggests replies you may send back.
The company also introduced a new messaging application in May, called Allo. Although this app does support end-to-end encryption, it is disabled by default.
That means by default, Google will be able to read all your messages and if you want protection you will have to switch to an "incognito mode" within the app. To indicate Google's 'displeasure' at your act of switching to an incognito mode, the tech giant will give you fewer features.
More about this here:https://theintercept.com/2016/06/22/battle-of-the-secure-messaging-apps-how-signal-beats-whatsapp/
This is not to say that terror concerns are not important and should be low on priority as compared to matters of privacy. Reports say that terrorists are already using WhatsApp and others apps like Telegram and Wickr for communicating.
However, intercepting their communication is just one part of a much bigger surveillance game. They are not receiving funds and weapons through these apps, even as a global crackdown on terror-funding remains elusive. Global security agencies will do well to intercept the politics behind terrorism.
But until that happens, all I have to say to them is - please don't read MY email or my messages.
Edited by Jhinuk Sen
Also read: WhatsApp: Chennai Corporation's new tool for governance
Also read: Journalists removed from AAP's unofficial WhatsApp groups. But why?